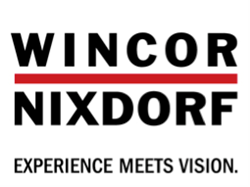 AUSTIN, TEXAS (PRWEB) February 13, 2015
Wincor Nixdorf, one of the world's leading provider of comprehensive IT solutions in banking and retail, today announced its participation in ATMIA 2015 at Caesar's Palace in Las Vegas, February 17-19. On Wednesday, February 18, Chad Bruhn, Wincor Nixdorf VP & GM US Banking Division and Steven Lund, Solutions Sales Executive for Wincor Nixdorf US, will deliver a keynote about personalizing the ATM customer experience. Bruhn and Lund will address how companies can embrace new technology to quickly deploy a rich, state-of-the-art customer experience.
The theme for this year's ATMIA US conference is, "Enhancing the Consumers Self-Service Experience." "Customers have come to expect an enhanced, Apple-like user Interface on every electronic device. Financial institutions that don't embrace the latest capabilities may be turning away potential business," said Javier López-Bartolomé, Senior Vice President, Region Americas, and Wincor Nixdorf USA President and CEO.
Bryan Glatt, VP of Branch Transformation Strategy, will showcase how the Wincor Nixdorf tablet-based assisted teller solution aims to enable branch staff to increase effectiveness in engaging directly with customers. Today's banks are undertaking projects that aim to change the culture of branches and enhance customer engagements. Tablet-based solutions play a critical role in speeding up cultural transformations within the branch.
On Tuesday, February 17, Wincor Nixdorf Account Executive and former SVP, Cash Operations for Regions Bank, Matt Snow will lead a workshop analyzing the evolving landscape of cash management solutions. From forecasting to recycling, there are a number of cash management solutions that can be applied to any size ATM fleet. Attendees will learn about the state of the cash business and hear examples from around the world.
In February, ATMIA named Wincor Nixdorf the USA Member of the Month.
To meet with our executives at ATMIA, please contact: Anissa Vaast (Anissa.vaast(at)wincor-nixdorf.com)
###
About Wincor Nixdorf:
Wincor Nixdorf is one of the world's most successful IT solution specialists for process optimization at the consumer touch-point, covering its core industries of banking and retail. With its U.S. headquarters located in Austin, Texas, Wincor Nixdorf Inc. provides a broad range of innovative hardware and software solutions, complemented by high-end services to many of the world's biggest and most well-known business organizations, raising the overall efficiency of procedures and workflow to improve consumer engagement and reduce operational costs. Wincor Nixdorf has a presence in more than 130 countries and annual sales revenue of approximately $3 billion. For more information, visit http://www.wincor-nixdorf.com/usa.
Follow us on Twitter @wincornixdorf
Join the conversation on LinkedIn