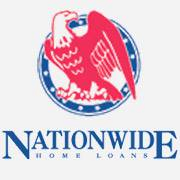 Michael Weiss will be crucial in enhancing our IT productivity with both automation and a proprietary software platform enabling us to increase our volume substantially - Justin Stoltz, President and Chief Executive Officer
Fort Lauderdale, FL (PRWEB) February 18, 2015
Nationwide Home Loans Corp. a Florida headquartered mortgage lender today announced that it has named Angelo Marino as the company's new Director of Loan Production and Michael Weiss as Chief Technology Officer. "The addition of Angelo and Michael to our team will help guide us through our next stage of growth," said Justin Stoltz, President and Chief Executive Officer of Nationwide Home Loans Corp. "Their impressive track records at previous companies coupled with experience in both lending and technology will be invaluable assets to our company".
Marino has been involved in the lending industry since 2001 and has held numerous positions focusing on sales management, risk management and secondary markets. Most recently, Angelo Marino has served as Vice President of Mortgage Lending for Guaranteed Rate and has personally closed and funded over 250 million dollars in volume throughout his career. According to Stoltz "Angelo has exemplified over the years what it truly takes to grow a sales organization and addressed the inefficiencies within the company's sales infrastructure. We feel that with Angelo revamping our sales team, we are going to gain a solid position in a highly competitive market."
Michael Weiss began his career blending Information Technology with the Health industry some 25 years ago. Earning a degree in Computer Technology in New York, Weiss started working with one of the acknowledged pioneers of MRI (then known as NMR) imaging – Dr. Raymond Damadian, at Fonar Corporation in Melville, NY. For his work supporting the research scientists, Weiss was credited on the publication of an article in the American Journal of Physiologic Imaging in 1987.
In his various positions, Mike has been responsible for all aspects of data and voice infrastructure operations including evaluation, purchase, deployment, maintenance, monitoring, and capacity planning. He has effectively planned and coordinated corporate office relocation, identifying strategic requirements, managing personnel and vendors, and handling equipment and circuit logistics. Stoltz noted that "Michael Weiss will be crucial in enhancing our IT productivity with both automation and a proprietary software platform enabling us to increase our volume substantially. Downtime is this industry results in significant losses and we are glad to have Michael mitigate these losses with his expertise."
Weiss has designed high availability database architecture using Microsoft SQL Clustering, which yielded a 99.99% uptime over 4 years. He established an effective Business Continuity / Disaster Recovery plan including; hot-site, tape vaulting, co-location, P2P and IPSec vpn. Weiss has supported multi-thousand user environments across multiple sites and has spearheaded major platform migration projects and Y2k remediation where he was accountable for the efforts of his team, reporting to executive management, and completing the projects on time and within budget constraints.