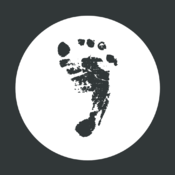 Online for Life believes that babies of all races, socioeconomic backgrounds and family situations are valuable and have something special to offer our world that no one else does
Dallas, TX (PRWEB) February 16, 2015
Recent events in the news have made some key U.S. leaders step back and examine the value of a black life. After the events in Ferguson, Missouri with the tragic death of Michael Brown, Dr. Alveda King, Director of African American Outreach for Priest for Life and niece of the great civil right leader Rev. Dr. Martin Luther King Jr., wrote an article titled What is a Black Life Worth?
"The Negro cannot win if he is willing to sell the future of his children for his personal and immediate comfort and safety," Dr. Alveda King said quoting her uncle.
Dr. King reflects on the value of a black life by explaining the value of life should be considered beginning at conception, stating that "according to the Centers for Disease Control, black infants are more than twice as likely to die as white infants, and unborn black babies are five times as likely as white babies to be killed by abortion."
While discussing other issues women face when deciding whether or not to abort their baby, Dr. King explains, "clinics like those run by Planned Parenthood do not teach young women how to protect their bodies from abuse and disease. Instead, they promise to shield them from the consequences of their decisions, no matter how unhealthy or irresponsible."
Dr. King's partnership with pro-life organization, Online for Life, stems from their compassionate approach to the abortion issue. Online for Life uses technology and a heavy online presence to reach abortion-minded women and help them through their decision.
"Online for Life believes that babies of all races, socioeconomic backgrounds and family situations are valuable and have something special to offer our world that no one else does," said Dr. King.
During a time where the value of a black life is an important issue to focus on, Dr. King follows her uncle's footsteps and stands as one with Online for Life in believing that every life is a gift and no matter the race, every life should be valued.
Online for Life rescues babies and families from abortion by connecting abortion-minded women and men to local, life-affirming centers using compassion and technology. The at-risk family receives grace, factual information, and an ultrasound.
###
For media inquiries contact Gavin Rhoades or Vicki Morgan at 972.248.9500
Learn more about Online for Life at OnlineforLife.org
See "What is a Black Life Worth?" article at http://www.priestsforlife.org/africanamerican/blog/index.php/page/3