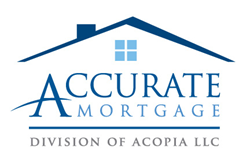 It is especially important for a potential home-buyer to get pre-qualified. It allows the seller to know the buyer is qualified and will be able to close quickly
Nashville, TN (PRWEB) February 18, 2015
Experiencing the strongest January in home sales since 2007, Middle Tennesseans are finding it challenging to find and purchase the home of their dreams. Joe Stanford with Accurate Mortgage Group explains: "It is not uncommon for a home to go on the market and have up to 6 qualified offers in a single day!"
According to the Greater Nashville Association of Realtors, closings in January 2015 were up 11% over closings in the same month last year. "The biggest challenge today is the lack of available inventory, especially for first-time home buyers," says Mike Hoover of Accurate Mortgage Group. "It is especially important for a potential home-buyer to get pre-qualified. It allows the seller to know immediately that the buyer is qualified and will be able to close the loan quickly. In today's market, that is a huge advantage."
Accurate Mortgage Group takes pride in closing loans in just 21 days, and often even quicker. A recent example is loan officer Chris Phelps, coming through for a client in just 17 days, which included a holiday! Having been turned down by another mortgage company, Mr. Lopez contacted Chris Phelps to help him close his loan. The application was completed on December 27th and disclosures signed on December 29th. The loan closed on January 15th and Mr. Lopez couldn't be happier.
Particularly challenging for first time home buyers are the changes in FHA requirements for mortgage insurance, leading to an even tighter market in Middle Tennessee today. Mike Hoover explains: "More lenient mortgage insurance requirements as well as the option to purchase a home with a second mortgage to avoid mortgage insurance completely are adding to the complexity of the competitive housing market in Middle Tennessee today. You definitely want to work with an experienced professional on the Accurate Mortgage Group team to pre-qualify for the loan, and close on your home as quickly as possible."
Completing an application online or in person with Accurate Mortgage Group takes just 15 minutes, and gives prospective homebuyers a distinct advantage in today's home purchase market.
For more information contact accuratemtg.com.