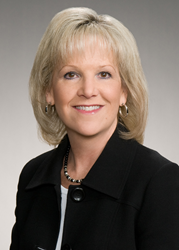 Denver, CO (PRWEB) February 16, 2015
Holland & Hart partner Rebecca Dow has been appointed to the Board of Directors of HomeAid Colorado effective January 2015. Founded in 1989, by the Orange County chapter of the Building Industry Association of Southern California, an affiliate of the National Association of Home Builders, HomeAid builds and renovates multi-family housing and provides shelter to homeless families and individuals.
Since its inception, the organization has expanded throughout the country and now has 20 chapters in 13 states. The Colorado chapter alone has built 43 housing units, with 275 beds, valued at more than $3.5 million of in-kind contributions of labor and materials from the building industry to serve Colorado's homeless.
"I am very honored to be a board member of an organization that provides an important resource to the community," stated Dow. "I am looking forward to using my skills in multi-family housing to provide shelter for homeless families in Colorado, and I look forward to reducing homelessness in Colorado."
Dow has more than 25 years' experience representing an array of commercial real estate clients, including those involved with large, master-planned development projects, acquisitions, plus subdivision, and entitlement work. She represents owners in commercial construction contracts and architect agreements, including Leadership in Energy and Environmental Design (LEED) projects. She advises clients in all areas of land use and annexation, residential and mixed-use development, public private partnerships, "building green" legal issues, and retail and office leasing. She also assists clients with virtually all aspects of residential home building.
–30–
About Holland & Hart
Holland & Hart LLP delivers integrated legal solutions to regional, national, and international clients of all sizes. Since its inception in 1947, Holland & Hart's more than 470 lawyers have consistently been recognized by leading national and international peer and industry review organizations for innovation and dedication to the practice of law. For more information, visit http://www.hollandhart.com.