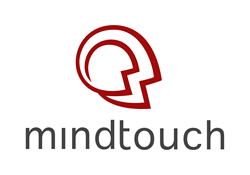 San Diego, CA (PRWEB) February 19, 2015
MindTouch, a provider of cloud-based software that helps companies drive user adoption and customer success, today announced the signing of a global reseller agreement with SAP (NYSE: SAP). As part of the agreement, SAP will resell the MindTouch cloud-based Software-as-a-Service (SaaS) solution as the SAP® Knowledge Central application by MindTouch. The solution is available now and enables customer-service agents to provide more appropriate content to customers consistently across channels, helping reduce service-interaction times, increase the value of responses, and ultimately improve customer satisfaction.
SAP Knowledge Central delivers relevant information to customers and agents using sophisticated and natural-language search and processing, content-ranking technology, and powerful analytics capabilities to allow companies to make more intelligent and targeted decisions about content and to update support knowledge in real-time. This, in combination with other SAP solutions, allows customers to better manage their customer-service and employee-service interactions in contact-center and self-service scenarios and to transform their users into experts.
"SAP's cloud product portfolio constitutes the most comprehensive application portfolio for customer engagement and commerce as well as human capital management," said Aaron Fulkerson, CEO of MindTouch. "For over two years, we've seen firsthand how customers have benefitted from layering MindTouch solutions with SAP software, allowing their business to benefit from increased strategic value. We look forward to bringing the solution to even more customers following this new reseller agreement with SAP."
The solution integrates with the SAP Cloud for Service and SAP Cloud for Social Engagement solutions, as well as the SuccessFactors® Employee Central Service Center solution for the human resources line of business. Integrated solutions include both agent-enabled and self-service customer-interaction scenarios.
SAP Cloud for Service and SAP Cloud for Social Engagement are part of SAP's Customer Engagement and Commerce suite of solutions, which are designed to help companies meet the needs of today's empowered customer. This suite of solutions delivers a more consistent, omni-channel experience across the buying journey, helping provide the insight, experience and execution needed to engage customers at the right time, with the right offer or response to deliver a more superior experience that helps drive brand loyalty and, ultimately, revenue.
"By adding SAP Knowledge Central to our solution portfolio, we hope to enable our customers by delivering an end-to-end digital experience," said Nayaki Nayyar, senior vice president, Cloud for Customer Engagement, SAP. "With this solution, companies can gain more information and knowledge about customers across all channels."
About MindTouch
MindTouch, Inc. is a provider of cloud-based customer-success software. MindTouch is transforming how businesses drive customer success by empowering them to capture and serve knowledge to their customers in new ways and by creating insight from customers' behavior. MindTouch creates shorter sales cycles, increases organic site traffic, and turns new users into experts and brand advocates.
MindTouch software is used by millions of people every day. Industry leaders like Intuit, Remington, Hewlett-Packard, Verizon, Zuora, MakerBot and RSA Security rely on MindTouch to support their customers' success. Read more about MindTouch here: http://mindtouch.com.
# # #
SAP, SuccessFactors and other SAP products and services mentioned herein as well as their respective logos are trademarks or registered trademarks of SAP SE (or an SAP affiliate company) in Germany and other countries. See http://www.sap.com/corporate-en/legal/copyright/index.epx for additional trademark information and notices.
All other product and service names mentioned are the trademarks of their respective companies.
SAP Forward-looking Statement
Any statements contained in this document that are not historical facts are forward-looking statements as defined in the U.S. Private Securities Litigation Reform Act of 1995. Words such as "anticipate," "believe," "estimate," "expect," "forecast," "intend," "may," "plan," "project," "predict," "should" and "will" and similar expressions as they relate to SAP are intended to identify such forward-looking statements. SAP undertakes no obligation to publicly update or revise any forward-looking statements. All forward-looking statements are subject to various risks and uncertainties that could cause actual results to differ materially from expectations The factors that could affect SAP's future financial results are discussed more fully in SAP's filings with the U.S. Securities and Exchange Commission ("SEC"), including SAP's most recent Annual Report on Form 20-F filed with the SEC. Readers are cautioned not to place undue reliance on these forward-looking statements, which speak only as of their dates.
For more information, press only:
Hsin-Ju Chuang, MindTouch, Inc, 949-355-1309