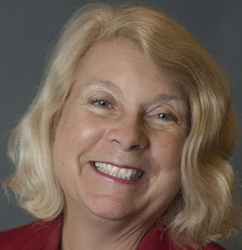 Spark Your Profits with my workshops!
Daytona Beach, FL (PRWEB) February 18, 2015
NAWBO Orlando sponsors "Spark Your Profit" workshops on March 20, 2015, at the National Entrepreneur Center. Up to 60 women business leaders will meet in the Strategy Room to revamp their marketing plans.
Dr. Betsy Kruger will coach participants to apply the 80/20 rule to their marketing strategies. This universal law predicts that the top 20% of inputs will produce 80% of the results.
Most salespeople know the top 20% of their customers produced 80% of their profits, but few realize that the most profitable 1% of their customers will produce over half of their profits.
The topics of two workshops are the 12 strategic decisions in a marketing plan. Workshop I: "Focus on Your Results" will begin at 9:30, while Workshop II: "Revamp Your Marketing Plan" will begin at 12:30. Doc Betsy coaches participants to decide how to apply the 80/20 rule to their marketing plan.
All participants will receive an autographed copy of "Aesop's Keys to Profitable Marketing." This award-winning bestseller shows small business leaders how to predict results with the 80/20 rule. Its author, Dr. Betsy Kruger, inspires readers to focus their marketing decisions on delighting their most profitable customers.
Her first academic book, "Top Market Strategy: Applying the 80/20 Rule," enriches graduate marketing courses, whereas, "Aesop's Keys to Profitable Marketing" enriches entrepreneurs.
Her next marketing supplement, Marketing Plan Templates for Enhancing Profits," shows students how any business can profit from the 80/20 rule. They learn to develop profitable marketing plans for several types of businesses.
In addition to her books, Dr. Betsy Kruger writes articles, speaks to groups, and coaches businesses to revamp their marketing plans. For over 25 years, Kruger has conducted marketing research, commercialized her software, and taught business courses. On a regular basis, "Enterprising Women" publishes her articles and posts.
Her consultancy, Strategic Power, is rated A+ by the Better Business Bureau and is certified as a women-owned small business by WBE and WOSB. Kruger has coached more than 2000 start-ups to succeed. Her mission is to spark profits with the 80/20 rule.
Kruger and her husband live in Daytona Beach, Florida, and love outdoor activities like snow skiing and swimming.