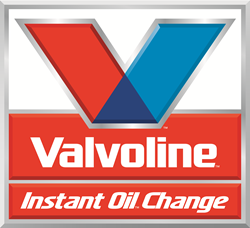 La Mesa, CA (PRWEB) February 17, 2015
Valvoline Instant Oil Change, home of the 15 minute drive thru oil change, has opened a new location in La Mesa, CA. The rapidly expanding franchise will be bringing jobs to the community. Valvoline Instant Oil Change, located at 7981 El Cajon Blvd next to El Pollo Loco, has equipped the building with a full facelift, new signage, cutting edge tools, and a well-trained team of technicians offering superior service.
The La Mesa location is the 73rd site to open in Southern California in the past three years. Valvoline Instant Oil Change service offering includes, but is certainly not limited to, oil changes, tire rotations, transmission services, and radiator services.
Valvoline Instant Oil Change offers over 25 years of fast, convenient car maintenance services for busy people and company fleets. Visit http://www.SoCalOilChange.com for store hours, directions, and coupons.
About Valvoline Instant Oil Change
Valvoline, a brand of Ashland Inc. (NYSE: ASH), has been serving American motorists longer than any other motor oil. In addition to commercial and industrial lubricants, the Valvoline family of products includes Eagle One™ appearance products, Car Brite™ car restoration products, Zerex™ antifreeze, SynPower™ performance products, MaxLife™ products created for higher-mileage engines, and NextGen™ motor oil created with 50 percent recycled, re- refined oil. With approximately 900 locations throughout the United States, Valvoline Instant Oil Change™ is a leader in serving the quick-lube market, and is looking for franchisee partners to establish a presence for the brand in markets across the country.
About Henley Enterprises, Inc.
Henley Enterprises, Inc. opened the first franchised Valvoline Instant Oil Change service center in 1989. CEO and co-founder Don Smith developed the company specifically to operate Valvoline Instant Oil Change facilities under franchise agreements with Valvoline Instant Oil Change Franchising, Inc., a subsidiary of Kentucky-based Ashland Inc. (NYSE: ASH). As of September 2014, the Henley Companies operate over 200 VIOC franchise locations spread among the following states: California, Delaware, Florida, Michigan, Massachusetts, Maryland,