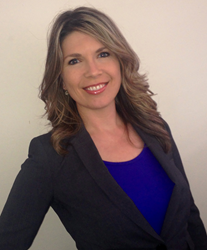 Raleigh, NC (PRWEB) February 19, 2015
Unlike Yasir Moore of Raleigh, North Carolina—now known nationwide as the "Target Teen"—not every young job seeker has the benefit of a team of big-hearted Target employees to help them prep for their job interview.
What they do have, though, is access to a brand new resume and job search website to help them prepare for and navigate every step of the job search process, from writing a resume and networking on LinkedIn to acing the interview and finalizing a job offer. At Get-Resume-Help.com, job seekers of all ages and experience levels can buy books, slideshows, audio tutorials, and cheatsheets to supercharge their job search. The best part: the price.
"I really wanted to do something to help that person who can't afford to hire me," says Get-Resume-Help.com owner and professional resume writer Mir Haynes. "Now, instead of spending a few hundred dollars to hire me, you can do it yourself for a fraction of the cost."
"I've shared all my secrets on this website," Haynes says. "In fact, there are products here that my regular clients don't even get—my audio course on salary negotiation, my PowerPoint presentation on how to control what people see when they Google you, and my presentation on how to use LinkedIn to find a job. Plus: nine cheatsheets on topics like phone interview techniques, LinkedIn headshot tips, and 50 ways to be a better networker."
For just $34.99—or three payments of $14.99 for people on extra-tight budgets—job seekers can buy and download a wealth of information to help them write a great resume and kickstart their job search. With graduation just a few months away and such a student-friendly price point, Get-Resume-Help.com promises to be a boon to entry-level professionals across the country. Like the "Target Teen" whose story garnered more than 30,000 likes on Facebook, job seekers looking for practical, timely advice should check out Get-Resume-Help.com. "Yasir had a team to help him," says Haynes, "and so do you."
About Get-Resume-Help.com
Get-Resume-Help.com gives job seekers an inexpensive alternative to hiring a professional resume writer. Based on the proven formula developed by a successful resume writer, this DIY resume-writing system helps you write your best resume, promote your best self, and close your best deal.