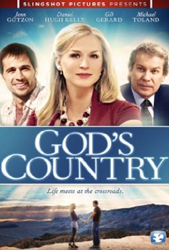 Atlanta, GA (PRWEB) February 19, 2015
Since 1982, Actors, Models and Talent for Christ has been scouting for talent around the world. Success in the entertainment industry is about 'what you know' and 'who you know.' AMTC offers both. Performers who receive callbacks are invited to train during the Bridge Training Program and attend SHINE: a week-long conference filled with biblical community, showcases and one-on-one VIP connections.
On Saturday, Feb. 28, the revolutionary ministry invites mission-minded performers to auditions in Nashville, Tenn.; Pasadena, Calif.; Raleigh, N.C. and Tampa, Fla. Each audition is hosted by a VIP scout who is committed to shepherding performers into entertainment: the most influential mission field on earth. Scouts for the Feb. 28 auditions will be Dan and Kimberly Keen (Nashville), John "Jontez" Montes (Pasadena), Jenn Gotzon (Raleigh) and Carey Lewis (Tampa).
Audition Listings:
Nashville, TN.
Westlight Studios
1106 Harpeth Industrial Court Franklin, TN 37064
5 p.m. audition available
Pasadena, CA.
Hilton Pasadena
168 South Los Robles Avenue Pasadena, CA 91101
9 a.m. 1 p.m. auditions available
Raleigh, NC.
DoubleTree by Hilton Raleigh Brownstone-University
1707 Hillsborough Street Raleigh, NC 27605
9 a.m. and 1 p.m. auditions available
Tampa, FL.
Crowne Plaza Tampa Westshore
5303 West Kennedy Blvd. Tampa, FL 33609
9 a.m. and 1 p.m. auditions available
With the expansion of a faith-based movement in entertainment, new stars are stepping forward. AMTC is looking for actors, models, singers, dancers and comedians to join this wave of Christian performers willing to make a stand for good in Hollywood. For more information or to register for one of these auditions, please visit amtcaudition.org. Keep up with AMTC at http://www.facebook.com/amtcfans.