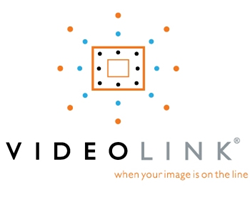 Strategic use of video can really personalize your business with your clients
Newton, MA (PRWEB) February 19, 2015
VideoLink, a leading provider of video strategy, services and production and PAICR, the Professional Association of Investment Management Resources announced a live video webcast ,"How to Make Video Work in Financial Services – A Case Study with Eaton Vance" on Tuesday, February 24, 2015 at 3pm. This free 30 minute video webcast will focus on the real-world journey of video through the eyes of Eaton Vance, and cover key insights that every financial marketer can apply to their video journey.
A Case Study Approach to Learn the How-tos
The live video webcast format features Marianne Rocco, marketing director for VideoLink and Robyn Tice, vice president, director of global media relations for Eaton Vance. Using a case study approach, Marianne and Robyn will examine Eaton Vance's challenges and successes using video. The webcast will be available on-demand to registered guests.
Sharing Tips on How to Get Better Results with Video
Learning how to strategically use video can really personalize a complex business and increase client engagement. This webcast will give viewers insight into how Eaton Vance continues to use video to personalize their business and create measurable results. VideoLink works with financial firms to create and manage video for both internal and external audiences. The company partnered with PAICR because the organization focuses on sharing best practices and industry tools with the investment management marketing and communications professional community.
Register now to attend this free 30 minute live video webcast. Membership in PAICR is not required.
To learn more about easily creating and managing video that makes sense for your financial organization, contact VideoLink.
###
For more information, contact:
Marianne Rocco
Marketing Director
VideoLink LLC
1230 Washington Street
West Newton, MA 02465
Elissa Myers
Executive Director
PAICR
12100 Sunset Hills Road
Reston, VA 20190