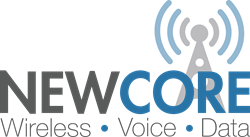 We believe there are critical mobile technology solutions at hand today that address emergency response needs and can save lives. We are proud to be a part of these solutions and look forward to providing additional support and assistance.
St. Cloud, Minnesota (PRWEB) February 18, 2015
NewCore Wireless, the leading full-service hosted switching and services provider, announced today they have been selected to speak at the Broadband Conference 2015: "21st Century Broadband Networks – Driving our Future!", taking place February 19, 2015 in St. Paul, MN. Albert Kangas, COO and General Manager of NewCore Wireless, will lead a panel titled "The Wireless Spectrum/First Net".
The Broadband Conference is a one-day event bringing together the state's top leaders to share knowledge with decisions makers in the broadband and wireless space. The event is sponsored by the Minnesota Telecom Alliance, Minnesota Cable Communications Association, AT&T, Verizon, Minnesota High Tech Association and the Humphrey School of Public Affairs.
Albert Kangas will participate on a panel titled "The Wireless Spectrum Today/First Net", joined by Rich Stanek, Hennepin County Sheriff, Jackie Mines, Director of Emergency Communication Networks at the MN Department of Public Safety, and Steve Kelley, Senior Fellow of the Humphrey School of Public Affairs. Panelists will deliver an overview of FirstNet, the first nationwide, high-speed network dedicated to public safety, and discuss Minnesota's work on FirstNet. Kangas will examine and provide a variety of other wireless broadband issues important in the state.
FirstNet is a Congressionally mandated, interoperable wireless broadband network that will enable police, firefighters, emergency medical service professionals, and other public safety officials to more effectively communicate and do their jobs. Signed into law in 2012, the law gives FirstNet the mission to build, operate and maintain the first high-speed, nationwide wireless broadband network dedicated to public safety.
This broadband network will fulfill a fundamental need of the public safety, bringing 21st century tools to millions of organizations and individuals that respond to emergencies at the local, state, tribal and federal levels. Using nationwide 700 MHz spectrum, FirstNet will put an end to decades-long interoperability and communications challenges and help keep our communities and emergency responders safer.
"NewCore Wireless has been a leader in the rural wireless industry for many years, and we are pleased to have been asked to present at the conference," said Albert Kangas, General Manager and COO of NewCore Wireless. "We believe there are critical mobile technology solutions at hand today that address emergency response needs and can save lives. We are proud to be a part of these solutions and look forward to providing additional support and assistance."
About NewCore Wireless
NewCore Wireless is the leading full-service hosted wireless switching provider offering solutions to carriers. Our Switching Platforms are capable of providing 2G (GSM), 3G (UMTS) and 4G (LTE) wireless services.  We also provide Value Added Services like SMS, MMS, voicemail, prepaid, E911, CALEA and CMAS that allow small carriers the opportunity to compete on the same level as Tier 1 carriers. NewCore Wireless was founded in 2008 with the mission of providing innovative technology solutions to rural carriers that deliver scalable, end-to-end solutions.  We offer each of our network partners the flexibility to run their own wireless business without the added expense of the core network.   The company is headquartered in St. Cloud, MN. For more information, visit http://www.newcorewireless.net