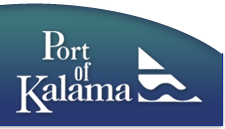 Parts of Hendrickson Road at Port of Kalama will be closed next week, February 23 to 27.
Kalama, Washington (PRWEB) February 20, 2015
In order to accommodate scheduled railroad upgrades at the RSG Forest Products rail spur, the Port of Kalama announces a short-term road closure of Hendrickson Drive near the Oak Street Overpass and the I-5 Exit 30 entrance to the Port. Traffic will be rerouted next week, February 23rd to 27th, to Exit 32 at Todd Road where there may be train delays.
This portion of Hendrickson Drive will be reopened to all Port traffic on Saturday, February 28.