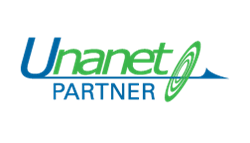 Dulles, VA (PRWEB) February 24, 2015
Unanet, a developer of services automation software that helps organizations manage people and projects for improved profitability, today announced further growth, and increased adoption, of the Unanet Partner Program.
Unanet recently completed another round of partner training, referred to as Partner Boot Camp. The Partner Boot Camp, is a week-long hands-on session focused on knowledge of Unanet Project Tracking software, leading to formal certification, and a building block for future training and certifications including Unanet Project Portfolio, Billing, and Financials. The Boot Camp is part of a robust Partner Certification Program which also includes exams, interviews, and shadowing on actual customer implementations by certified Unanet consultants.
The Unanet Partner Certification Program launched in early 2013 as a strategic initiative to help grow market share, geographic reach and depth of service with existing and new Unanet customers. The program is expanding as Unanet adds financials capabilities in 2015 to its proven project accounting and resource management software. The new capabilities include General Ledger, Cost Pool Calculations, Accounts Receivable and Accounts Payable, to provide one software for managing projects, people and financials.
Unanet has previously trained more than twenty partner consultants from fourteen companies in the Unanet Partner Program. The partner consultants are chosen for their depth of experience with project-based and professional services organizations, government contractors, ERP system implementations and business process outsourcing, such as outsourced accounting.
Unanet partners build revenue through margin or referral fees, professional services, customer support and account management. The Unanet Partner Program is flexible and scalable; partners can expand from Referral Partner to a Certified Services Partner to a Solution Provider Partner as they establish experience with the Unanet software. For more information on the Unanet Partner Program see http://www.unanet.com/partners.
With the recent Boot Camps, a new cohort of twenty partner consultants represent twelve companies is preparing to support their customers adopting of Unanet. This group includes new partners and additional consultants from existing certified partner firms. Partners attending were Aronson, Capital Edge Consulting, Cordia Partners, DragonEye Consulting, McGladrey, Redstone GCI, Saggar & Rosenberg, SBS Group, SSi Consulting, WJ Technologies, and WSL Consulting.
About Unanet:
Unanet is a leading provider of Cloud or On-Premise software for project-based organizations. Unanet delivers skills management, resource planning, budgeting & forecasting, time & expense reporting, billing & revenue recognition, and project management reporting. Over 1,000 organizations rely on Unanet to maximize staff utilization, reduce administrative costs by 90%, improve invoicing by 10X, and support forward decision-making for improved operations.