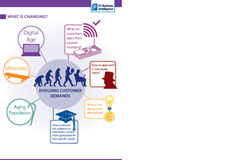 London, United Kingdom (PRWEB UK) 24 February 2015
An infographic has been released by FC Business Intelligence expressing the evolution of the relationship between asset managers and retail investors in 2015.
Retail Asset Management is changing because the needs of investors are evolving. Looking at different customer segments, it is important to figure out who wants what, when. That is why asset managers are working to align their business models with this changing industry landscape.
FC Business Intelligence has been conducting research into this area over the past few months and has come up with some key findings as a result of conversations with over seventy-five asset managers that are expressed in an infographic.
The research results conclude that there is a rise in focus in the areas of direct to customer marketing, mobile and online, customer education, customer segmentation, social media, and brand.
These results and more have been drawn from the infographic directly. The full infographic is available to view and download on this webpage.
About FC Business Intelligence
FC Business Intelligence has been around for over 20 years and provides news, reports and events services across 30+ industry verticals. Our Financial Services department already runs several major events in the Insurance and Banking space which both attracted which were extremely well received across the financial services sector.
Marsha Irving, Head of Financial Services, FC Business Intelligence
W: http://www.distribution-in-asset-management.com | T: +44 (0) 207 422 4353| E: mirving(at)fc-bi(dot)com