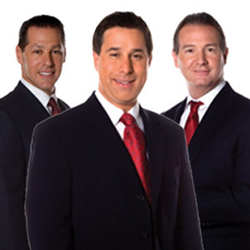 "The number of Latin lawyers is not proportionate to that community," Steinger said. "That needs to change and the change is long overdue."
MIAMI, FL (PRWEB) February 24, 2015
Latin Americans are under-represented in the field of law, a problem that personal injury law firm Steinger, Iscoe & Greene has decided to address. The firm announced the creation of a new scholarship for law students this week, aimed at students of Hispanic descent.
The Latin Heritage Law Student Scholarship will grant $1,000 to a high achieving student seeking a law degree. Firm founder Michael Steinger says the scholarship will help level the playing field for Latinos/Latinas—a much needed step.
"Here in the Miami area we have a very strong Latin community," Steinger said. "The number of Latin lawyers is not proportionate to that community. That needs to change and the change is long overdue."
But, Steinger says that equal representation is not the only reason for the scholarship.
"Young Hispanic leaders are full of brilliant, innovative ideas," he said. "We see that in the business world, in community projects and across Miami. This is a generation that deserves to be heard and we believe their leadership will only improve the practice of law in Florida."
Steinger welcomes all high-achieving students of Hispanic heritage to apply. Applicants must currently be enrolled in either an accredited law school or an undergraduate university planning to attend law school within 6 months.
"We're excited to see the essays and applications that come in," Steinger said. "We wish the best of luck to all the applicants."
Scholarship details and an application form may be found at: http://www.injurylawyers.com/latin-heritage-scholarship/
About Steinger, Iscoe & Greene:
Steinger, Iscoe & Greene is a proven legal team whose number one goal is to get injury victims throughout Florida and California every dollar they truly deserve for their injuries. Since 1997, the firm's lawyers have successfully handled cases including: auto accidents, bicycle accidents, birth injuries and medical malpractice. The entire legal team is committed to representing and fighting for injury victims' best interests, giving each client insight into Florida and California law and their rights.
Steinger, Iscoe & Greene is a legal team with more than 30 lawyers and 140 legal professionals. With offices throughout South Florida - Miami, Fort Lauderdale, West Palm Beach, Port St. Lucie, Okeechobee, Ft. Myers, Orlando and Tampa – and most recently in San Diego, California, the firm is ready to advocate for the best interests of injury victims coast-to-coast. Steinger, Iscoe & Greene has recovered more than $500 million for their clients and offers the No Fee Guarantee®, which means "you don't owe us any money unless we get money for you."
Steinger, Iscoe & Greene
1645 Palm Beach Lakes Boulevard
Ninth Floor
West Palm Beach, Florida 33401