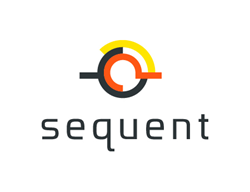 Sequent can provide banks, in particular, with an opportunity to place themselves at the center of a broader mobile payment ecosystem, avoiding disintermediation while helping to spread the use of their cards on app-based channels."
Sunnyvale, CA (PRWEB) February 24, 2015
Sequent Software, the world's leading provider of digital issuance and mobile wallet platform-as-a-service, was recognized by Ovum as the provider of one of the most innovative mobile wallet platforms on the market and a sure shortlist supplier for any company looking to deploy a mobile wallet globally. In the Ovum Decision Matrix: Selecting a White-Label Mobile Wallet Platform Sequent was selected as a key player and one of the most advanced and successful companies in the mobile wallet space, with a forward-looking strategy based on APIs and cloud technology that is likely to have a significant market impact in the near term.
"Sequent represents the next wave of development in the mobile wallet space, and its platform should be seriously considered by any potential wallet operator globally," said Gilles Ubaghs, Senior Analyst, Financial Services Technology at Ovum. "Sequent can provide banks, in particular, with an opportunity to place themselves at the center of a broader mobile payment ecosystem, avoiding disintermediation while helping to spread the use of their cards on app-based channels."
According to the report, Sequent's Open Wallet Platform provides very high-level functionality supporting all core wallet functions with high security and flexibility using Secure Element or Host Card Emulation (HCE). Sequent holds several key patents including one for multi-card single tap transactions and another for the ability to add wallet functionality to other applications securely via APIs. This includes the key forward-looking ability to incorporate this functionality in other apps, such as mobile banking services.
"We are honored to be recognized by a prestigious analyst firm such as Ovum as a key global leader and provider of next-generation mobile wallet technology," said Robb Duffield, Sequent CEO. "The next battlefront in the mobile payments space will be over banks and merchants that have invested millions of dollars in their branded mobile apps and want to add key wallet functionality to their apps to remain relevant in an age of ubiquitous mobile wallets."
The report also recognizes that Sequent has made considerable progress globally in terms of the number and regional scope of its deployments. Sequent, a supplier to some of the world's most recognizable banking and telecommunication brands has launched its wallet platform in Europe, North America, and Asia. Sequent has also formed key partnerships in recent years with leading card perso bureaus and payment service providers to support global deployments.
"Sequent has a strong roadmap for its Open Wallet Platform. Given the vendor's focus on being an open platform for developers and with its growing numbers of partnerships, the capabilities of the platform will grow in the near term," concludes Ovum analyst Gilles Ubaghs.
For details on Sequent's the mobile wallet platform go to: http://www.sequent.com/mobile-wallet-platform/
About Sequent
Sequent is the world's leading provider of digital issuance and mobile wallet platform-as-a-service that delivers secure mobile payments and value-added services to banks, mobile operators, merchants and access control providers. With Sequent, customers can extend digitized cards to trusted applications for an open ecosystem of partners and developers while maintaining the strictest requirements of highly secure, regulated industries. Sequent products include: Open Wallet Platform, Digital Issuance and Trust Authority. Sequent is endorsed and used by major customers on four continents. For more information visit http://www.sequent.com.
About Ovum
Ovum provides clients with independent and objective analysis that enables them to make better business and technology decisions. Our research draws upon over 400,000 interviews a year with business and technology, telecoms and sourcing decision-makers, giving Ovum and our client's unparalleled insight not only into business requirements but also the technology that organisations must support. Ovum is an Informa business.
About Ovum Decision Matrix
The Ovum Decision Matrix compares the leading solutions in major enterprise and industry-specific technology categories and greatly reduces the time and risk involved in product and service procurement. Ovum has a tested and proven set of deliverables that help IT managers make the right decision in a timely manner. The Ovum Decision Matrix is complemented by an interactive tool that enables you to personalize the comparison for your own organization.