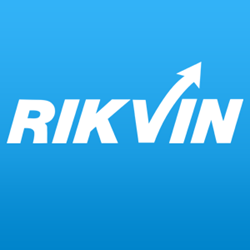 Singapore is an entrepreneur's ideal choice to incorporate. To cater to their needs, this innovative, centralized knowledge-sharing tool will be constantly updated and will give quick access to myriad of information
Singapore (PRWEB) February 24, 2015
Rikvin, a Singapore company incorporation specialist, has launched a new online knowledge base, support.rikvin.com. This web-based support centre aims to be an effective tool to collate and disseminate relevant information for aspiring entrepreneurs.
"Singapore has many qualities that entrepreneurs yearn for, including great infrastructure, business friendly laws and geographically well-positioned to benefit from the economic growth in neighboring markets in the region. To address the needs of the startup community, particularly foreign investors intending to set-up a company here, we launched this support microsite," explained Mr Satish Bakhda, COO at Rikvin.
Rikvin's support microsite aims to be a one-stop go-to resource for accurate, up-to-date information about Singapore company formation, accounting, taxation, statutory compliance, as well as other topics relevant to running a business in the city-state.
The new microsite offers simplified site navigation, with cross-platform support for computers, tablets and smartphones.
It also allows downloading of valuable incorporation guides such as: "How to Register a Singapore Company", "Singapore Incorporation Options for Foreign Entities", "How to Register a Subsidiary Company", and many more. In addition, the resource offers "Relocation & Immigration" guides, as well as "Singapore Taxation & Accounting" guides, all available for download.
Moreover, to help users find answers to pertinent questions, the microsite features a searchable FAQ database. For those seeking questions that are not addressed in the section, an online form is available to submit additional queries.
"Singapore has a backbone of infrastructure, policy and culture by which businesses can prosper. With such incentives, Singapore is an entrepreneur's ideal choice to incorporate. To cater to their needs, this innovative, centralized knowledge-sharing tool will be constantly updated and will give quick access to myriad of information," added Mr. Bakhda.
To access the support centre, click here.
About Rikvin:
Established in 1998, Rikvin has partnered with thousands of investors, entrepreneurs and professionals who want to work or do business in Singapore. Rikvin's areas of expertise include company Singapore company registration, accounting, taxation and other related corporate services. Rikvin is also a licensed employment agency and offers a full spectrum of Singapore work visa services for professionals who wish to relocate to Singapore.
30 Cecil Street, #19-08 Prudential Tower, Singapore – 049712
(+65) 6438 8887
media(at)rikvin(dot)com
http://www.rikvin.com