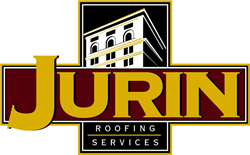 "Our team at Jurin Roofing is excited about Dan joining our company. He brings with him a depth of knowledge and experience that will enhance the services that our roofing company provides to our customer base in Florida as well as on a national basis"
Dundee, Florida (PRWEB) February 25, 2015
Jurin Roofing Services Inc. of Florida is proud to announce that Mr. Daniel Bonebrake has joined the sales and management team at their Dundee, Florida location. He joins the Jurin Roofing team as a small contract and repair estimator. He will also serve as a project manager for the company. Daniel brings with him over 14 years' experience in the commercial and industrial roofing industry in the Central Florida region. His expertise and skills include CAD operation and roof leak diagnostics. His expertise will allow him to meet the needs of the company's clients in Florida.
Jurin Roofing Services Inc. of Florida is a full service commercial and industrial roofing contractor with base of operation in Polk County, Florida. The company services commercial and industrial roofing clients throughout the state of Florida. They provide roof replacement services including design services as well as roofing repair and maintenance services. Additional services include infrared thermography, energy evaluations and budget development for future replacements.
"Our team at Jurin Roofing is excited about Dan joining our company. He brings with him a depth of knowledge and experience that will enhance the services that our roofing company provides to our customer base in Florida as well as on a national basis" said Christophor Jurin, President of Jurin Roofing Services Inc.
Jurin Roofing Services Inc. of Florida is a nationally recognized commercial and industrial roofing firm. They are a Carlisle SynTec Hall of Fame and ESP (Excellence in Single-Ply) contractor with over 12 million square feet of installations. They are also a Sika Sarnafil Alliance member. They specialize in the installation of advanced roofing systems including TPO, PVC and EPDM roofing single-ply membrane systems. They are also a member of the Florida Roofing and Sheet Metal Association (FRSA), the National Roofing Contractors Association (NRCA) as well as the Roofing Industry Alliance for Progress.
Clients and new customers who are interested in learning more about the services offered by Jurin Roofing Services Inc. of Florida may visit the company's website at http://www.jurinroofingflorida.com. They may also contact Jurin Roofing Services Inc. by phone at 1-800-710-7525.