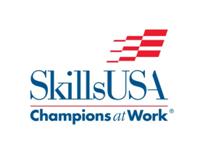 "SkillsUSA is excited to partner with GAO to offer our chapters nationwide an opportunity to raise resources in support of the important work being done in their schools and communities,"
Leesburg, Va. (PRWEB) February 25, 2015
SkillsUSA is proud to announce an exciting new preferred vendor relationship with Great American Opportunities (GAO). GAO will provide great program options, featuring exceptional values for consumers through discount loyalty cards branded exclusively for SkillsUSA.
The GAO sales force of more than 350 fundraising professionals across the nation will offer local support to ensure a successful campaign and will be connecting directly with chapters to ensure quality customer service and support. The partnership guarantees that a portion of each consumer purchase will benefit the SkillsUSA chapter, the state association and the national organization.
"SkillsUSA is excited to partner with GAO to offer our chapters nationwide an opportunity to raise resources in support of the important work being done in their schools and communities," said Tim Lawrence, SkillsUSA's executive director. "We look forward to working together with the goal of success for our state associations and local chapter leaders and members."
"We at Great American are thrilled to have the opportunity of working with SkillsUSA by providing services to assist your local chapters. The service and trade expertise that SkillsUSA provides in the development of young people is outstanding. We are proud to come alongside and assist," said John Davis, President of GAO.
About SkillsUSA
SkillsUSA (http://www.SkillsUSA.org) is a not-for-profit association that serves more than 300,000 member high school, college and postsecondary students — and their instructors — in trade, technical and skilled service instructional programs. SkillsUSA partners educators and students with business and industry to help ensure the U.S. has a well-prepared rising skilled workforce. SkillsUSA has the active support of more than 600 companies, trade associations and labor unions at the national level. SkillsUSA has had more than 11.6 million annual members since its founding as the Vocational Industrial Clubs of America in 1965. SkillsUSA programs teach leadership, citizenship and character development to complement technical skill training. The organization emphasizes respect for the dignity of work, ethics, workmanship, scholarship and safety.
About Great American Opportunities
Great American Opportunities (http://gafundraising.com) has been helping schools and organizations earn more than $5 billion in profits since 1975. GAO develops campaigns that raise millions of dollars every year – including magazine fundraisers, cookie dough fundraisers, discount card fundraisers and quality gift brochure fundraisers. GAO's primary focus is to help kids. "More than just a fundraising company, we help change lives."
# # #