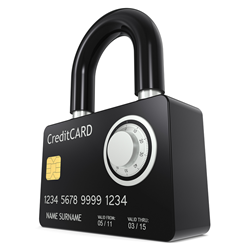 pcipolicyportal.com Launches All New PCI Policy Templates Packet for Self-Service Kiosk Machines for Merchants Seeking Rapid & Comprehensive PCI DSS Certification in 2015
Dallas, TX (PRWEB) February 26, 2015
Businesses can now instantly download PCI DSS policy templates today from the compliance leaders at pcipolicyportal.com. Since 2009, thousands of companies all around the world have relied on the very best PCI DSS policy templates, ultimately helping become compliant with the PCI DSS standards in an efficient and cost-effective manner. The mandates for complying with the Payment Card Industry Data Security Standards (PCI DSS) can be extremely brutal, no question about it, and it's why merchants and service providers need a proven, high-quality set of PCI DSS policy templates for helping develop all necessary PCI DSS documentation. The Global PCI DSS Policies Packet is now available for instant download today from pcipolicyportal.com.
PCI DSS is without question one of the biggest challenges, so obtaining industry leading PCI DSS policy templates for merchants and service providers is what pcipolicyportal.com offers, and for instant download. While there may be numerous providers online selling or advertising PCI DSS policy templates, the name to know for obtaining the very best documentation found on the Internet is pcipolicyportal.com. Wherever a business is located, from the Far East to Main Street America, the PCI DSS policy templates for download from pcipolicyportal.com are essential for becoming compliant quickly and cost-effectively with PCI DSS.
Just stop and think about the time, effort, and energy needed for developing comprehensive, industry leading, high-quality information security documents, such as the PCI DSS policy templates for merchants and service providers. The time commitments can be brtual, and it's why businesses look no further than the experts at pcipolicyportal.com who've been helping merchants and service providers for years now.