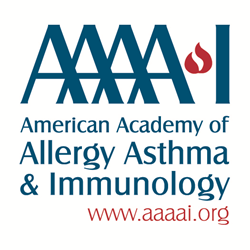 (PRWEB) February 25, 2015
Researchers are hoping to learn more about the rhinovirus (RV) by analyzing samples taken from inner-city asthmatic youth. Specifically, they are looking at children with recent exacerbations to determine which strain of the virus causes acute wheezing or asthmatic episodes that require systemic corticosteroids or hospitalizations.
A variety of viruses can cause the common cold, but the rhinovirus is usually the culprit.
"Infections with RV-C, and less so RV-A, are associated with acute asthma attacks that require hospitalization and we wanted to learn which of the rhinovirus strains cause acute asthma attacks in high-risk inner-city children," according to first author Ann T. Esquivel, MD, FAAAAI, with UW-Madison School of Medicine and Public Health.
"During an asthma attack, it's scary for children to feel that they can't breathe, and their usual rescue inhalers are not always effective," Esquivel explained. Asthma exacerbations, like the asthma attacks caused by viral infections, lead to missed days of school and a decreased quality of life for asthmatic children and their families.
Clinicians examined the Preventative Omalizumab or Step-up Therapy for Severe Fall Exacerbations (PROSE) cohort, which included 513 asthmatic children, aged 6-17. The children were each from low-income census tracts and represented eight different cities for a randomized trial of guidelines-based asthma care versus a boost of inhaled corticosteroids versus Omalizumab, an injectable medication which blocks the allergic immune response.
"We know that low-income children tend to be disproportionally affected by asthma. Additionally, minorities tend to have worse asthma outcomes. It is important to increase our knowledge about asthma in these high-risk children as a first step towards improving asthma outcomes and quality of life," co-author James E. Gern, MD, FAAAAI, also with UW-Madison explained.
Nasal mucus samples were collected every week over a 4 month period during the fall seasons of 2012 and 2013 while RV-positive samples were sequenced to identify the species. Researchers took note of any viral presence within 7 days before or after an acute exacerbation, and also compared frequency of virus detection among the different treatment groups.
Of the 6,096 total samples, viruses were present two-thirds (66.7%) of the time a child experienced an acute exacerbation (86 exacerbations total, yielding 150 samples). Of those samples, the rhinovirus was detected 56.7% of the time and, surprisingly, also detected in 36% of the non-exacerbation samples.
It is unclear why rhinovirus doesn't always lead to an asthma attack, and Esquivel said she hopes to discover which factors, such as bad allergies, smoke exposure, or more severe asthma, might put these children at risk.
"The common cold certainly influenced the risk for asthma exacerbations in this outpatient study and we found that rhinovirus species C and A were strongly associated with those asthmatic episodes," Gern said. "Interestingly, we also discovered that the group treated with Omalizumab had a 20% reduction in viral detection. We think this may be from restored generation of an anti-viral substance called interferon-alpha that helps to fight the common cold and other viruses."
The data was presented at the American Academy of Allergy, Asthma & Immunology Annual Meeting. For more information on asthma or the AAAAI Annual Meeting please visit the AAAAI website.
The AAAAI represents allergists, asthma specialists, clinical immunologists, allied health professionals and others with a special interest in the research and treatment of allergic and immunologic diseases. Established in 1943, the AAAAI has more than 6,800 members in the United States, Canada and 72 other countries. The AAAAI's Find an Allergist/Immunologist service is a trusted resource to help you find a specialist close to home.