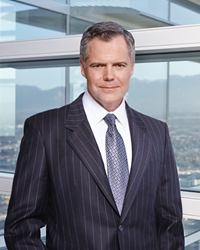 Amherst, MA (PRWEB) February 27, 2015
The Department of Hospitality & Tourism Management (HTM) at the Isenberg School of Management, University of Massachusetts Amherst announces that James J. Murren, Chairman and CEO of MGM Resorts International, will receive the Distinguished Leader Award and Robert McCarthy, President and COO of Chartwell Hotels, will receive The Stephen Elmont Award at the 2015 HTM Annual Awards Dinner on Thursday, April 16 at the Boston Harbor Hotel.
About James J. Murren – Leading a company renowned for its 15 iconic resorts and 62,000 employees, Jim Murren was named Chairman and CEO of MGM Resorts International in December 2008, joining the company in 1998 after more than a decade as a leading Wall Street hotel and gaming industry analyst. A native of Fairfield, Conn., and graduate of Trinity College, he balances his professional life with service to industry and the community as Executive Chairman of the Board of Directors of the Corporate Responsibility Officers Association, Chairman of the American Gaming Association and a member of the Board of Trustees of the Brookings Institution. A leader in the area of corporate responsibility, he was named a Responsible CEO of the Year by CR Magazine and Casino Journal magazine named him its 2013 Executive of the Year. He and his family assist wounded warriors and their families through the founding of a Fisher House in southern Nevada. Among his enduring contributions to the industry is CityCenter, an innovative urban-style resort destination that opened on the Las Vegas Strip in 2009 featuring centerpiece ARIA Resort & Casino. CityCenter is the largest "green" development in the world with six LEED Gold certifications.
About Robert McCarthy – With over 30 years of experience in the hotel and hospitality industry, Robert McCarthy has served as Senior Vice President of Operations for Linchris Hotel Corporation and was the opening General Manager of the prestigious Four Diamond Inn @ MIT. He served as the opening General Manager and Project Manager for Sonesta International Hotels Luxor in Cairo, Egypt. He was also the General Manager for the Flatley companies' Tara hotels, and owned two other restaurants –ThNast (Worcester, Ma.) and Down n' Dirty BBQ (Manchester, NH). Robert, a 1978 UMass-HTM alumnus, is President of the Leadership Board for the University's Hospitality and Tourism Management Department and also serves as a guest lecturer.
The Stephen Elmont Award is a tribute to a visionary, professional and hard-working individual who left our world a much better place. Recipients of this award are University of Massachusetts alumni, and are selected for carrying forth Stephen's legacy of excellence.
About The Department of Hospitality and Tourism Management at UMass Amherst's Isenberg School of Management -- Housed in the renowned Isenberg School of Management, the Department of Hospitality and Tourism Management (HTM) has been historically regarded as one of the oldest and finest hospitality programs in the world, producing graduates who occupy leading positions in the industry. Its program is accredited by the Accreditation Commission for Programs in Hospitality Administration. Every year HTM offers elite students a broad coverage of multi-dimensional hospitality education with its cutting-edge, innovative curriculum. The department takes pride in serving the educational needs of students, industry, and society.