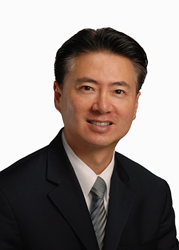 Silicon Valley, California (PRWEB) February 26, 2015
Lewis Roca Rothgerber LLP proudly announces that Phillip F. Shinn has joined the firm's intellectual property and litigation practice groups. Shinn is a partner based out of Lewis Roca Rothgerber's Silicon Valley office.
Shinn has extensive trial and arbitration experience in both domestic and international disputes. He has represented and advised clients involved in commercial, insurance, product liability, construction, employment, intellectual property and white collar criminal defense matters.
Prior to joining the firm, Shinn was a senior foreign attorney with Kim & Chang in Seoul, South Korea. He began his career as a Staff Attorney at the United States Court of Appeal for the Ninth Circuit.
Shinn served as a lawyer representative for the Northern District of California to the Ninth Circuit Judicial Conference from 2004-2007. In 2007, the California State Assembly and the Asian Pacific Islander Legislative Caucus recognized him with their award for Excellence in the Legal Profession.
He holds a J.D. from the University of California, Berkeley, School of Law and a B.A. in English from the University of California, Berkeley.
About Lewis Roca Rothgerber LLP
Lewis Roca Rothgerber LLP is one of the largest law firms in the Western U.S. The firm maintains thriving practices in intellectual property, litigation, real estate, business transactions, gaming, banking, bankruptcy and energy and natural resources with more than 250 attorneys across nine offices including Silicon Valley, Phoenix, Tucson, Denver, Colorado Springs, Las Vegas, Reno, Albuquerque and Casper. For additional information, please visit http://www.LRRLaw.com.