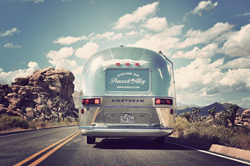 Brad Cleveland, director of retail for Peacock Alley, states, "With a large portion of our customers and interior designers located on the East Coast, Atlanta was the perfect location to expand our brand presence."
Dallas, Texas (PRWEB) February 26, 2015
On Thursday, March 5th, luxury linen purveyor Peacock Alley celebrates the first year of its Atlanta Peacock Alley Design Studio with a cocktail reception from 4 - 8 p.m, at the Design Studio, benefiting Children's Healthcare of Atlanta. Located in ADAC West, the 2,100-square-foot Peacock Alley Design Studio features the brand's timeless favorites along with its Spring 2015 Collection, Welcome Home.
Atlanta is the second Design Studio location for Peacock Alley. In addition to the flagship store in Dallas, the Atlanta location serves as a creative resource for the public and interior designers alike, offering curated home décor, one-of-a-kind items, and custom products. The warm, inviting environment is the perfect venue for discerning designers and consumers seeking quality, simplicity and effortless beauty.
Brad Cleveland, director of retail for Peacock Alley, states, "With a large portion of our customers and interior designers located on the East Coast, Atlanta was the perfect location to expand our brand presence." Cleveland continues, "We've had an exciting first year meeting and working with so many brilliant and creative designers."
To celebrate the milestone event, Peacock Alley, along with event sponsor Atlanta Homes & Lifestyles, will welcome guests for an evening of light bites and cocktails at the Design Studio at 349 Peachtree Hills Ave. NE. The Peacock Alley Airstream will be brought in from Dallas for the event. The iconic airstream features an interior retrofitted in Peacock Alley linens and fabrics.
Special guests Mary Ella Gabler, founder of Peacock Alley, and the illustrious host committee, who welcomed the company into the community one year ago, including Jennifer Boles, Lisa Dwyer, Laura Graber, Allison Womack Jowers, Jolie Maxwell, Patricia McLean, Katherine Nicholson, Holly Hollingsworth Phillips, Julie Silber, Leslie Wierman and Jennifer Wood will be on hand for the festivities. The event is free and open to the public and trade.
Peacock Alley Design Studio, open to the public and trade, is located at 349 Peachtree Hills Ave. NE, A6, Atlanta, Georgia 30305. Hours of operation are Monday – Friday 9 a.m. – 5 p.m. For information, please call 800.496.2880.
ABOUT CHILDREN'S HEALTHCARE OF ATLANTA (Children's)
Children's Healthcare of Atlanta, a not-for-profit organization, is dedicated to making kids better today and healthier tomorrow. Our specialized care helps children get better faster and live healthier lives. Managing more than half a million patient visits annually at three hospitals and 20 neighborhood locations, Children's is the largest healthcare provider for children in Georgia and one of the largest pediatric clinical care providers in the country. Children's offers access to more than 60 pediatric specialties and programs and is ranked among the top children's hospitals in the country by U.S. News & World Report. With generous philanthropic and volunteer support, Children's has made an impact in the lives of children in Georgia, the United States and throughout the world. Visit http://www.choa.org for more information.
ABOUT PEACOCK ALLEY
Peacock Alley, family owned and operated for more than 40 years, designs and manufactures bed and bath linens that combine a subtle touch of indulgence with trendsetting styles, always mindful of comfort and versatility. To learn more about Peacock Alley, please visit peacockalley.com, follow our news on Twitter @peacockalleyusa or like us on Facebook at Facebook.com/PeacockAlley.