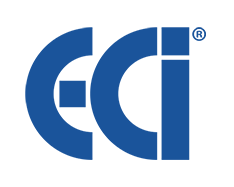 With our new ACA support team in place, we will ensure our clients can maintain course and manage these items with a minimum of administrative involvement - Jeff Lacy, CEO
Elkhart, IN (PRWEB) February 26, 2015
Electronic Commerce, Inc. (ECI®) has added a dedicated Affordable Care Act support team to equip clients with healthcare reform knowledge and tools.
"The Affordable Care Act presents a major new administrative challenge to American businesses," said Jeff Lacy, ECI President and CEO. "Reporting requirements are extensive and managing these requirements in house would require significant resources and expertise."
ECI clients will utilize ACA reporting tools, dashboards and reports right inside of the ECI Empower Human Capital Management platform, plus have access to ECI's ACA support professionals for questions.
"With our new ACA support team in place, we will ensure our clients can maintain course and manage these items with a minimum of administrative involvement. We are rolling out the technology with dedicated professionals to assist employers with compliance work with minimal impact to their business," Lacy said.
About ECI
Specializing in HCM solutions, ECI® created its Empower software to provide mid-sized companies with a cloud-based, fully unified platform that covers the entire employee lifecycle. Users can seamlessly transition from one HR task to the next inside a secure, single database. Leveraging cloud based, SaaS (Software as a Service) deployment, single sign on access and a variety of user-friendly features, Empower delivers the ability to streamline communication, automate workflows and simplify the user experience across a full scope of employee administration requirements. ECI has earned several awards, but is most proud of a 97% client retention rate. Learn more at http://www.ecipay.com or call 800-320-9530.
For additional information, please contact:
Leanne Phillips
Director of Marketing
Electronic Commerce, Inc.
2810 Dexter Drive
Elkhart, IN 46514
574-970-4400