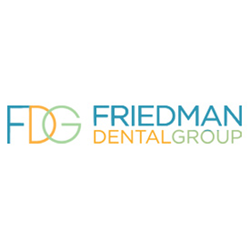 This updated portion of the website was designed to provide our patients with the opportunity to get to know the staff before scheduling or coming in for an appointment
Toronto, ON (PRWEB) February 28, 2015
The noted Friedman Dental Group of South Florida is pleased to announce that they have officially relaunched their website. The new version of the site is not only more user-friendly, but it contains a new section about their team members. Potential and current patients now have access to read the full biographies of each Friedman Dental Group team member including new staff. "This updated portion of the website was designed to provide our patients with the opportunity to get to know the staff before scheduling or coming in for an appointment," said a Friedman Dental Group representative. "We hope it will make our patients feel more comfortable and get to know the team on a more personal level."
The current Friedman Dental Group team consists of four doctors: Dr. Eli Friedman, Dr. Katia Friedman, Dr. Eitan Gross, and Dr. Francisco Espanol, along with four administration staff members that include Beth Brooker, Summer Hack, Claudia Stawicki, and David Levine. The team also consists of seven clinical staff members, Ann Lorenz, Jill Lynch, Crystal Jeffrey, Monique Ruiz, Maya Oshins, Sarah Lehmann, and Heather Basagoitia. The leading firm member, Dr. Eli Friedman specializes in prosthodontistry, is a recognized leader in the dental implant industry and throughout his time in the industry has successfully placed thousands of dental implants. His wife Dr. Katia Friedman practices at the firm as a general and pediatric dentist. She is most recognized for her patient care, providing a gentle touch, and improving her patients' confidence.
The doctors and professional staff are all thoroughly trained on multiple procedures. They focus on effective listening to ensure each patient achieves their desired results. By endorsing a team effort approach, Friedman Dental Group allows each team member to contribute their expertise in order to maximize the patient's benefits.
Friedman Dental Group of South Florida proudly provides dental care within several communities including Palm Springs, Coral Springs and Plantation. Find out more information about their offices by visiting their website directly at http://www.friedmandentalgroup.com.