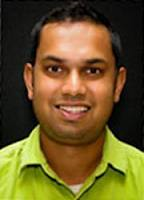 Patients will spend two hours in our office and the results are immediate
Pismo Beach, CA (PRWEB) February 28, 2015
Dr. Perry Patel, a dentist serving the needs of Central Coast area residents, recently announced a special offer for the Zoom!® Chairside Teeth Whitening System. It's a treatment option for new and established patients at his Pismo Beach dentist office. To help patients kick off 2015 with a bright, white smile, Dr. Patel and his staff are offering Zoom! at the discounted price of $299, marked down from the regular price of $450.
Zoom! whitening is a safe, quick, light-activated teeth whitening system performed in the dentist's office. And now, it's fairly inexpensive thanks to Dr. Patel's special offer.
"Patients will spend two hours in our office and the results are immediate," says Dr. Patel.
Nearly all teeth become discolored with age – from hereditary factors to coffee, soda, wine and food stains. As one of the most popular cosmetic dental procedures on the market today, teeth whitening has minimal side effects. As opposed to many of the take-home products found on store shelves, the Zoom! system utilizes the Zoom! light to activate the gel and it is performed by a trained professional with less mess and safer, faster results.
To better understand the benefits of teeth whitening and to decide if a patient is a likely candidate for the procedure, Dr. Patel recommends setting up a consultation visit or discussing the Zoom! system during a regularly-scheduled tooth exam or cleaning. In addition, dental cleanings are recommended to remove plaque and tartar build-up prior to the Zoom! treatment.
Proper care after Zoom! treatment 
As with all patients, Dr. Patel recommends that those who undergo a Zoom! whitening procedure continue to practice good oral hygiene. His staff is happy to provide information and tips to maintain a bright and healthy smile. Avoiding foods that may stain teeth – berries, wine, and those with added food coloring to name a few – as well as steering clear of smoking and tobacco habits is strongly recommended not only as a way to lengthen the Zoom! results, but for overall as well.
About Dr. Perry Patel 
Dr. Perry Patel is a premier dentist practicing along the Central Coast of California. He is currently accepting new patients. He offers dental services in Arroyo Grande, Nipomo, Avila Beach, Pismo Beach, Shell Beach, Grover Beach and the surrounding areas. For those in need of emergency care, the staff at Dr. Perry Patel, DDS welcomes all calls. Being established as a current patient is not necessary.
Appointments for Zoom! whitening, dental check-ups, dental repairs and a wide variety of dental services to meet the needs of the entire family, from children to senior citizens are offered.
Perry Patel DDS 
901 N Oak Park Blvd, Suite 103 
Pismo Beach, CA 93449 
(805) 489-4761
Press release by San Luis Obispo SEO company Access Publishing, 806 9th Street, #2D, Paso Robles, CA 93446 (805) 226-9890.