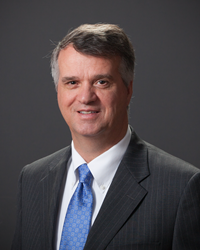 "Bay Area Regional Medical Center is committed to providing the best quality care as we continue to expand services in our community."
Webster, TX (PRWEB) March 09, 2015
Bay Area Regional Medical Center announced Wednesday that Tim Schmidt has been promoted to the position of CEO for the hospital. Schmidt, who previously served as the Chief Administrative Officer for the facility will be primarily responsible for oversight of the hospital's operations and implementation of new service lines.
Dr. Michael Lyons, former CEO for Bay Area Regional Medical Center, has also been promoted to a new role as the hospital's Chairman of the Board and Chief Medical Officer. Dr. Lyons will continue to provide strategic support for the hospital by presiding over the activities of the governing boards and serving as the leader of medical staff services.
"We at Bay Area Regional Medical Center are fortunate to have Tim join our executive team," said Dr. Lyons, "he has a strong background in both financial and operational growth in healthcare, and know his leadership will help our hospital continue to succeed."
Schmidt has a diverse career that includes serving as a United States Navy Supply Corps Officer and transitions into the position with more than twenty years' experience in hospital administration including previously serving as CEO in Illinois, New Mexico and Texas.
"It's an exciting time in healthcare right now, especially for the Webster and Bay Area Houston community," said Schmidt, "Bay Area Regional Medical Center is committed to providing the best quality care as we continue to expand services in our community."
The announcement comes just days after the hospital announced its plans for a four-story expansion, that will more than double the hospital's emergency department capacity and state-of-the-art imaging.
Bay Area Regional Medical Center is currently configured as a five-story, 232,000-square-foot, full-service, modern, general acute care hospital with 104 beds, five operating rooms, a Hybrid OR, a full-service emergency department, state-of-the-art cath labs, 3D mammography and advanced medical equipment. The expansion will significantly add to the hospital's emergency, diagnostic and surgical services capabilities while nearly doubling its inpatient capacity.
The build-out of the 6th, 7th 8th and 9th floors of the hospital will increase the total number of patient beds to approximately 200. Further reflecting Bay Area Regional Medical Center's commitment to the families it serves, the 8th floor is being designed for women's services. This will include labor and delivery rooms, two C-Section rooms, post-partum rooms, a well-baby nursery and NICU. Part of the 9th floor will house Administration and community conference rooms, accounting and other support services.
When the expansion program is complete, Bay Area Regional Medical Center will total 373,000 square feet within nine stories.
-30-
Bay Area Regional Medical Center is a 104-bed, acute-care hospital committed to providing the highest quality medical care with compassion, integrity and dignity. Our new facility in the Houston Bay Area community is designed with a beautiful, soothing environment to maximize healing and is equipped with the latest medical technology to compliment physician effectiveness. Our goal is to be our region's pre-eminent health care provider. For more information about Bay Area Regional Medical Center, visit us at http://www.BARMC.us and connect with us through Facebook.