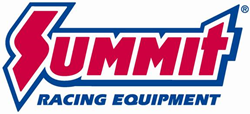 Tallmadge, OH (PRWEB) March 04, 2015
Summit Racing's blog, OnAllCylinders, has posted the latest updates on Tom's Turbo Garage Project Thunderbolt, a 2004 Mazdaspeed Miata that is getting a dose of GM LS horsepower in the form of a Chevrolet Performance LS crate engine.
The series began in January with an overview of the project goals and initial vehicle disassembly. In Parts Two and Three, you'll see Tom Tharp of Tom's Turbo Garage finish breaking down body and suspension into smaller subassemblies. He'll also break out the cutting tools to make the necessary engine bay and interior modifications to fit the LS3 engine in the car.
OnAllCylinders will be posting monthly updates on Tom's progress, including links to the video series posted on Tom's YouTube channel, Tom's Turbo Garage. Summit Racing will post Parts Combos for the Miata when it is finished. Project completion is scheduled for May 2015.
Summit Racing Equipment
http://www.SummitRacing.com
1-800-230-3030