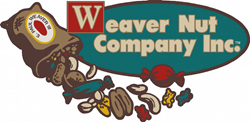 We feel that this line of Mona Lisa products will be a great addition to our growing line of confectionary and decorating supplies geared towards both chocolatiers and pastry or dessert chefs
(PRWEB) March 05, 2015
Weaver Nut Company, Inc. is excited to present a new line of chocolate confectionary and decorating supplies by Mona Lisa. The latest chocolate offering from Weaver Nut is ideally suited to chocolatiers, pastry chefs, restaurants, bakeries, cake making supply retailers, and gourmet home cooks. The possibilities are endless with Weaver Nut and Mona Lisa – delivering the best in premium Callebaut chocolate in dessert cups, decorations, Chocolattos®, shaving, flakes and curls.
Weaver Nut's most recent addition of Mona Lisa chocolate cups and decorations lives up to the company's goal of providing only premium quality, finest taste and convenient availability always backed by Weaver's 100 % satisfaction guarantee. Mona Lisa Chocolates promise design; innovation and exceptional flavor in fine all natural, delectable Callebaut chocolate. In the line, bakers, chefs, chocolatiers, and home cooks will find Mona Lisa's creative cups and decorations the perfect complement to all of their indulgent creations.
Weaver Nut's Mona Lisa Chocolate collection features a multitude of cups from Bon Bon cups to assorted cups in many shapes and sizes, including Allure, Angelo, Tulips (also in marbled chocolate) and Coffee cups all designed with scrumptious gourmet Callebaut chocolate. Decorations include varieties in white chocolate, milk chocolate, marbled chocolate, semi-sweet and dark chocolate. From fans, filigrees, scrolled wings, Chocolattos® and cute carrots, the delightful shapes promise chefs the ease of embellishment of any dessert, cake, or candy. Curls, flakes, and shavings are also among the collection, each ready to enhance desserts simply and beautifully.
As always, customers should expect the very best in chocolate from Weaver Nut Company. "At Weaver Nut, we are always looking for something unique and different to offer to our customers. We feel that this line of Mona Lisa products will be a great addition to our growing line of confectionary and decorating supplies geared towards both chocolatiers and pastry or dessert chefs. These pre-made pieces will save the time from having to make each individual garnish from scratch and chefs will have peace of mind knowing that all of the Mona Lisa decorations and molded pieces are made with high quality Belgium chocolate from Callebaut." - Vincent Weaver, CFO /Commodities Buyer, Weaver Nut Company, Inc.
Located in picturesque Lancaster County, Pennsylvania, Weaver Nut Company began in 1975; a family business focused on delivering delicious, highest quality gourmet foods and beverages including chocolates, nuts, dried fruits, coffees, teas, and a vast array of specialty wholesale food products. The family's goal of "serving customers the way they want to be served" proudly continues with the addition of Mona Lisa Chocolates.
As always, Weaver Nut Company, Inc. promises the best in quality gourmet foods and beverages sourced worldwide and delivered with the best prices and exceptional customer service.
Shop today in store or online at http://www.weavernut.com and choose your favorite from among the offerings from Weaver Nut's latest addition – Mona Lisa Chocolate cups and Decorations.
Bio: From their home's basement, the Weaver Family launched their business nearly 40 years ago with the mission to "serve customers as they want to be served with quality, integrity and enthusiasm." Since them, the company has grown into Weaver Nut Company, Inc. thanks to a dedicated team and a multitude of satisfied customers. Today the company includes Food Brokers International, a large wholesale operation, the Amish Maid™ private label, and Weaver Nut Sweets and Snacks retail and web shop. Visit http://www.weavernut.com today and experience the delectable difference that is Weaver Nut Company, Inc.