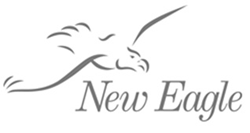 Ann Arbor, MI (PRWEB) March 10, 2015
New Eagle Consulting, a business that specializes in, engineering software solutions for production control systems in a variety of industries and applications, received the national certification as a Women's Business Enterprise by the (Center for Empowerment and Economic Development –CEED-Michigan, a regional certifying partner of the Women's Business Enterprise National Council (WBENC).
WBENC's national standard of certification implemented by CEED is a meticulous process including an in-depth review of the business and site inspection. The certification process is designed to confirm the business is at least 51% owned, operated and controlled by a woman or women.
By including women-owned businesses among their vendors, corporations, and government agencies demonstrate their commitment to fostering diversity and the continued development of their supplier/vendor diversity programs.
To learn more about New Eagle Consulting, please visit http://www.neweagle.net
About New Eagle Consulting
By leveraging 15 years' experience, the rapidly expanding New Eagle Consulting has grown from providing engineering software solutions to designing and implementing production control systems and tools in a variety of industries and applications, including alternative fuels, electric/hybrid vehicles, power generation and more. Using Raptor™ control system platform, New Eagle does what other companies find difficult by leveraging the capabilities of individual components and provides integrated system development.
About WBENC
The Women's Business Enterprise National Council is the nation's largest third party certifier of businesses owned and operated by women in the United States. WBENC is a resource for the more than 700 US companies and government agencies that rely on WBENC's certification as an integral part of their supplier diversity programs.
CONTACT: Rich Swortzel
734.929.4557
sales(at)neweagle(dot)net