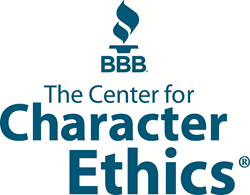 Columbus, Ohio (PRWEB) March 10, 2015
Better Business Bureau Serving Central Ohio announced today that entries are now being accepted for the 2015 Torch Awards for Ethics.
The Torch Awards for Ethics celebrates the commitment that for profit and non-profit enterprises make to the highest standards in leadership character ethics and trust in the workplace. These companies generate a high level of trust, among their employees, customers and their communities. The award was established in 1994 and embodies the BBB's mission of advancing marketplace trust.
The Torch Awards for Ethics is open to all For-profit and 501 (c) (3) Non-profit organizations physically located within the BBB's 21 county service area. Recipients will be recognized at our Torch Awards for Ethics luncheon in the fall.
Information about the Torch Awards for Ethics program nomination and entry process is accessible at http://www.bbb.org/centralohio/torch-awards-for-ethics/
Businesses interested in participating in the Torch Awards for Ethics can sign up to attend a complimentary clinic on April 24, 2015 or June 12, 2015.
For more information, contact Roberta Camp-Albert 614-754-4580 ralbert(at)centralohio.bbb.org.
The deadline for entries is July 27, 2015.
About BBB Center for Character Ethics
The BBB's Center for Character Ethics is a business-supported, free-enterprise advancing non-profit organization focused on serving business managers & classroom educators with leadership character and organizational ethics strengthening resources. Our mission is to provide character ethics assessment, training and recognition to for-profit and non-profit leaders and to provide K-16 educator-focused character strengthening programs. As a result, we intend to help both producers and consumers flourish in central Ohio.