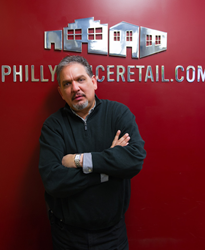 "What inspired me to start 'Portraits for the Unemployed' was seeing so many people getting laid-off and not having any idea what to do next,"
Philadelphia, Penn. (PRWEB) March 09, 2015
On Thursday, March 19th, Servcorp, a recognized leader in the Executive Suites and Virtual Office industry, will host a charitable event called "Free Business Portraits for the Unemployed." During the event, Philadelphia-based photographer Michael Albany of Michael Albany Photography LLC will provide complimentary business portraits to those who are unemployed and looking for work.
The event will take place in Servcorp Philadelphia's boardroom, which is located at 1735 Market St. #3750, from 3PM-8PM. Due to the competitive nature of the job market, many recruiters suggest that employment seekers boost their Linked-In profile and resumes with a professional photo. Those interested in a no-cost business portrait should contact Michael directly at (610) 476-0862 to schedule a time for their session. Due to the popularity of past events, an appointment is highly recommended.
"What inspired me to start 'Portraits for the Unemployed' was seeing so many people getting laid-off and not having any idea what to do next," said Michael Albany, professional photographer and founder of Portraits for the Unemployed. "I wanted to help. I'm not a recruiter, I'm a photographer. So portraits are what I have to offer."
Servcorp, in conjunction with Michael Albany and "Free Business Portraits for the Unemployed", hope to give back to the community while stimulating the job market. As a global company, Servcorp is proud to work with their local communities to inspire and bring change. Click here for more information about Servcorp's community service and charity work.
"In keeping with the theme of giving back to the community, Servcorp is always looking for a way to promote charitable events," said Allison Brochet, manager of the Servcorp Philadelphia office where the event will be held. "We're excited to team up with Michael Albany to help unemployed individuals take their resumes and job search to the next level."
About Servcorp:
Servcorp is committed to being the world's best executive suites and virtual office provider. With a business founded on principle and a focus on helping business owners reduce costs by sharing the overhead, Servcorp has helped small businesses and large corporations alike succeed. Founded in Sydney in 1978, Servcorp now operates in nearly 140 locations worldwide. In 2010, Servcorp expanded into the United States, and has been providing affordable access to the best facilities and technology in some of the best locations in the best cities around the world.