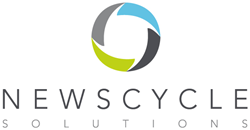 Bloomington, MN (PRWEB) March 06, 2015
Newscycle Solutions has signed an agreement with Global Ad Distribution, a full-service newspaper home delivery provider, to install Newscycle's browser-based CirculationPro system throughout Global's national distribution network, headquartered in Las Vegas, Nevada.
Global Ad Distribution serves a large customer base throughout the United States. The company selected CirculationPro to efficiently manage its growing circulation and distribution operations. In addition to core functionality, CirculationPro will provide Global with an integrated self-service module and on-demand reporting capabilities that supply information in real-time. CirculationPro will help Global create a more efficient data-sharing workflow to manage its independent contractors and business partner associations. The system will also enable revenue opportunities by expanding the focus on new business, customer relationship management and retention.
"We looked at Newscycle because we were referred by a number of people who recognize Newscycle as the circulation and audience leaders. We needed a system that could handle our rapid growth. Newscycle has an exceptional reputation in the industry," said Kennedy Higdon, President and CEO of Global Ad Distribution. "We wanted a browser-based system and we ultimately selected CirculationPro because of its scalability and ease-of-use. Newscycle's real-time reporting tools and its subscription handling capabilities are very powerful. Our business relationships are critical—we needed a proven system from a stable company."
"We are proud that Global Ad Distribution has chosen our CirculationPro software suite," said Ken Freedman, Newscycle's Vice President of Market Development. "Global is an innovative company with a creative business model requiring a technology partner that can grow with their business. CircPro is scalable and focuses on usability and maximizing efficiencies. With the new browser-based system, Global can focus on serving its customers and continue building relationships that lead to more revenue opportunities."
About Global Ad Distribution
Global is the industry's fastest growing national provider of newspaper distribution services, and enjoys the strongest track record and reputation of reliable and trustworthy business partnerships. http://www.globaladdistribution.com
About Newscycle Solutions
Newscycle Solutions, which was formed by the combination of DTI, SAXOTECH, Atex AdBase and MediaSpan, delivers the most complete range of software solutions for the global news media industry, including news content management, advertising, circulation, audience, and analytics. Newscycle is a trusted technology partner serving more than 750 media companies with 8,000 properties across more than 30 countries on six continents. The company is headquartered in Bloomington, MN and has U.S. offices in Florida, Michigan and Utah; with international offices in Canada, Denmark, Germany, Malaysia, Norway, Sweden, and the United Kingdom. For more information, go to: http://www.newscycle.com.
Media Contact:
Lisa Speth
Newscycle Solutions
Marketing Communications Manager
lisa.speth(at)newscycle(dot)com
+1(801) 853-5068