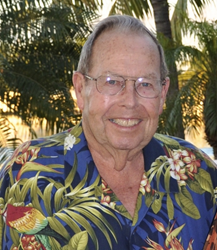 Muncie, IN (PRWEB) March 10, 2015
Thanks to a donation from the family of the late Dewey Orville Broberg Jr., the Academy of Model Aeronautics Foundation has established the Dewey O. Broberg Jr. Memorial Scholarship. This scholarship will be added to the list of scholarships the AMA Foundation awards annually. Approximately $40,000 is awarded each year to high school seniors, and undergraduates.
The $500 scholarship will be awarded in 2016 to a graduating high school senior. To be eligible for the scholarship, the student must be pursuing a career in engineering, mechanics, or a similar field. The scholarship committee will also take a close look at the applicant's GPA and their involvement in community service.
Dewey O. Broberg Jr. is the inventive mind and founder behind Du-Bros Products. He played an instrumental role in designing and developing many products that aeromodelers still use today. Dewey is also remembered as being one of the founders of the Radio Control Hobby Trade Association (RCHTA) in the early 1980s and the annual trade show, now known as iHobby Expo, hosted annually in Chicago.
The first Du-Bro product, the Kwik Klip, was invented by Dewey in the 1950s. Another successful product that Dewey created was a line of lightweight, nylon-hubbed wheels, a nose wheel brake, and steerable nose wheel hardware for the use of early RC fliers. Du-Bro Products is also the company associated with creating the first Radio Control helicopter kit in the United States.
Sadly, Dewey "Orv" Broberg passed away on January 12, 2015. He will be dearly missed by the aviation community, but his legend will live on through the Dewey O. Broberg Jr. Memorial Scholarship.
To learn more about the Dewey O. Broberg Jr. Memorial Scholarship visit the AMA Foundation website.