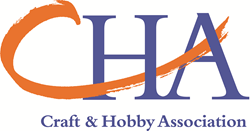 Elmwood Park, NJ (PRWEB) March 10, 2015
The Kids In Need Foundation and the CHA Foundation, the philanthropic arm of the Craft & Hobby Association (CHA), announce a partnership to offer grants to teachers in the state of New Jersey.
The grants sponsored by the CHA Foundation will be given to certified pre K-12 teachers in New Jersey who wish to conduct classroom projects that make use of arts and crafts materials to enhance the imaginations and skills of their students. Applicants will be asked to include activities in their projects that call for students to use arts and crafts materials in creative and innovative ways.
This sponsorship continues a long term relationship between CHA and the Kids in Need Foundation.
"Art education is an important part of a child's development. This teacher grant program is one way of putting the 'A' into the STEM program as we support creative expression in New Jersey public schools," said Andrej Suskavcevic, President & CEO, Craft & Hobby Association.
"We have a long and productive history with CHA and the CHA Foundation," said Dave Smith, executive director of the Kids In Need Foundation. "This new aspect of our partnership will provide opportunities for teachers and students in New Jersey specifically, and we're grateful to CHA for their support of the Teacher Grants program. The projects that are funded will mean students will have once in a lifetime experiences that promote creativity and innovation."
Applications will be available online at http://www.kinf.org from February 23 through March 31. The Kids In Need Foundation will award grants of $100 to $350 based on the creativity of the projects, the clarity of the objectives, the methods of evaluation, and the efficiency of the budgets. Projects must use arts and crafts materials in the activities that produce the end results of the projects.
ABOUT THE CRAFT & HOBBY ASSOCIATION The Craft & Hobby Association (CHA) is an international nonprofit trade association consisting of thousands of member companies engaged in the design, manufacture, distribution and retail sales of products worldwide in the $29 billion U.S. craft and hobby industry. For more information about CHA, membership or its award-winning CHA Conference & Trade Show, visit http://www.craftandhobby.org.
ABOUT THE KIDS IN NEED FOUNDATION The Kids In Need Foundation is a national 501(c)(3) charitable organization founded in 1995. The Foundation's mission is to ensure that every child is prepared to learn and succeed by providing free school supplies nationally to students most in need. Its National Network of Resource Centers includes 34 facilities where teachers from low-income schools go to obtain free school supplies for their students. School supply giveaways in communities not served by Resource Centers are accommodated through the School Ready Supplies program, and students who have gone through natural disasters are helped to get back to their normal routines with new backpacks and supplies through the Second Responder® program. In addition, the Teacher Grants program awards preK-12 educators with funding to provide innovative learning experiences for students. The Kids In Need Foundation has distributed more than $668 million in school supplies since its founding, directly benefiting 4.2 million students and more than 120,000 teachers annually, and has awarded $1.6 million in grants to teachers. Kids In Need has earned the Gold GuideStar Exchange Seal, demonstrating its commitment to transparency, and has been given a 4-star rating from Charity Navigator, indicating that it operates in a fiscally responsible way and outperforms most other charities in America. For more information, visit http://www.kinf.org. Join the Kids In Need Foundation on Twitter at twitter.com/kidsinneed and Facebook at facebook.com/kidsinneed.