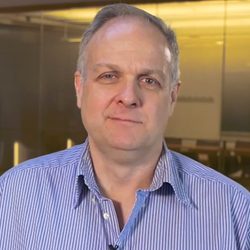 QuickSilk is a highly intuitive, feature rich, drag and drop web environment that allows our clients to develop websites up to 90% faster, with up to 75% savings in operating costs
Ottawa, ON (PRWEB) March 11, 2015
Garry Brownrigg, Founder & CEO of QuickSilk, lost the capability to speak for nearly 10 years. He turned this adversity into a successful web development company and local high tech employer which clients turn to for reliable and affordable websites.
With growth in mind, the company now turns to an IndieGoGo crowdsourcing campaign to help complete his dream.
In 1984, a medical disorder sidelined Brownrigg from his banking career and forced him to find new work to support his family that didn't require talking. The Internet offered Garry an opportunity to earn a living by communicating through e-mail. In fact, he taught himself programming and completed his Masters degree, online, through the IPT program at Boise State University.
In the years that followed Brownrigg launched websites and web applications in 19 different countries and in 14 different languages. His work grew organically into a company as he realized available open source and commercial web development tools were complicated, too hard to use, or simply didn't provide the capabilities his clients needed. From frustration, QuickSilk was born.
"QuickSilk is a highly intuitive, feature rich, drag and drop web environment that allows our clients to develop websites up to 90% faster, with up to 75% savings in operating costs," says Garry Brownrigg, QuickSilk's Founder & CEO. "Our clients can now rapidly build, deploy and manage websites, extranets, micro sites, e-learning and collaboration portals using any standards-based web browser. No developer required!"
QuickSilk has invested years of effort into its platform and now counts among its clients individual business owners, non-profit organizations, SME's, education and international financial institutions.
With help from family & friends, and an incredibly dedicated group of developers, staff and clients, QuickSilk has funded the product development entirely on its own. On March 9th, 2015 QuickSilk launched an IndieGoGo crowdsourcing campaign to support the completion of key projects which will grow the company and its contributions to the Ottawa business community.
QuickSilk's IndieGoGo campaign will close on April 23, 2015.
To find out more about this campaign, and view our video, please visit http://igg.me/at/quicksilk or visit the QuickSilk website at: http://www.quicksilk.com
About QuickSilk:
QuickSilk is an emerging global provider of enterprise grade, SaaS, Content Management System (CMS) and Customer Experience Management (CEM) solutions. We help organizations of all sizes, capabilities and various industries to achieve their corporate objectives for websites, elearning, ecommerce, extranets, social and portal creation. No developer required!
QuickSilk's products, services and web-based applications have been deployed successfully throughout North America and Europe. QuickSilk is located in Ottawa, ON, Canada.
QuickSilk reserves the right to alter product offerings and specifications at any time without notice and is not responsible for typographical or graphical errors that may appear in this news release. QuickSilk™ and Spin The Web. Your Way™ are registered trademarks of QuickSilk Inc.
Press Contact:
QuickSilk
Garry Brownrigg
Founder & CEO
613-270-1478 x 114
press[at]quicksilk[dot]com