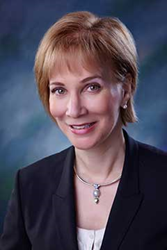 Doctors, nurses, practice managers and counselors all play a key role in talking to patients about their overall healthcare, which should include discussing use of drugs or alcohol." Patricia Ryding Psy.D., Executive Director, Gateway Lake Villa
Chicago, IL (PRWEB) March 12, 2015
Gateway Alcohol & Drug Treatment will host two expert-led CEU webinars in March to assist healthcare and medical professionals with developing skills they can use to encourage patients to engage in substance abuse treatment. Participants will learn how to recognize signs and symptoms of a possible addictive disorder and assess their patients' readiness for change. Motivational Interviewing, an evidence-based intervention method, also will be covered in the training.
Healthcare professionals may earn one continuing education credit compliments of Gateway while increasing their understanding of how to assist patients regarding substance abuse issues. Gateway's webinars will only be offered Thursday, Mar. 26 and Tuesday, Mar. 31, 2015 from 12:30 p.m. to 1:30 p.m.
According to the National Institute of Drug Abuse, nearly one in 10 Americans over age 12 is classified with substance abuse or dependence. "Doctors, nurses, practice managers and counselors all play a key role in talking to patients about their overall healthcare, which should include discussing use of drugs or alcohol," said Patricia Ryding Psy.D., Executive Director, Gateway Lake Villa. "We designed this new training based on what healthcare professionals said they needed most, they need to better understand what tools are most effective for motivating their patients to consider treatment for alcoholism or drug abuse."
Gateway's webinars will cover important topics, like how to identify symptoms of a substance abuse disorder and understanding motivation and clinical intervention concepts.
To sign up for a webinar, please visit RecoverGateway.org/Training.
About Gateway Alcohol & Drug Treatment
Gateway Alcohol & Drug Treatment Centers provide substance abuse treatment services for teens and adults at drug treatment centers throughout Illinois and the St. Louis Metro East area. Gateway's outpatient and residential treatment centers are licensed by the state of Illinois and accredited by The Joint Commission. Each year, Gateway's professional clinicians help thousands of individual's successfully complete treatment. Learn more about Gateway's free, confidential consultation, or call (800) 971-4673.