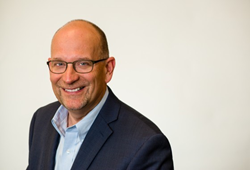 Seattle, WA (PRWEB) March 11, 2015
Array Health, the leading provider of private health insurance exchange technology, today announced the appointment of its senior director of marketing, Lance Hood, to the Washington Health Benefit Exchange Advisory Committee.
A key provision of the Affordable Care Act, the Washington Health Benefit Exchange was created in 2011 and is responsible for the creation of the Washington Healthplanfinder, the state's online health insurance marketplace for individuals, families and small businesses. It was designed to help people find, compare and enroll in qualified health insurance plans. The Advisory Committee is composed of up to 20 community professionals who are appointed by the Exchange Board to review issues related to the shopping and enrollment process, including policy topics referred to them by the Board.
With deep expertise in healthcare information technology, Hood's industry and marketing experience will complement other Advisory Committee members' backgrounds in consulting, insurance and brokerage functions.
"Washington Health Benefits Exchange is playing a critical role in helping ensure all Washingtonians have access to health insurance that best meets their needs," said Hood. "Insights from my role with Array Health and the complementary private exchange marketplace will help me provide counsel on key issues, including improving consumer engagement through web-based platforms and new digital channels."
Hood has more than 20 years of experience in healthcare information technology. At Array Health, he oversees branding, product positioning, demand generation and marketing communications. Prior to joining the company, Hood was assistant vice president at Edifecs, a healthcare electronic data interchange and compliance solution software vendor. He has also held executive positions at security vendor Epok, social network provider OneName and managed care software provider Health Systems Technologies.
About Array Health
Array Health brings consumers and insurers closer together by powering a personalized health insurance experience. Its cloud-based e-commerce software platform enables health insurers to deliver their own branded online exchange— including e-commerce support throughout the value chain of brokers, employers and consumers, across all lines of business. The company's technology gives employers a new way to control costs and personalizes the health insurance experience for consumers, enabling them to make more informed decisions and to more deeply engage in their health. Array Health is a privately held company based in Seattle. To learn more, visit arrayhealth.com.