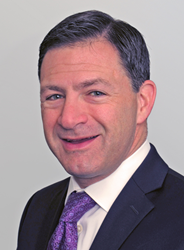 I want to build on Bond's reputation of being a technology leader...
Atlanta, GA (PRWEB) March 12, 2015
Bond International Software, the global recruitment, HR and Payroll specialists, announced the hiring of Doug Weinbach as Vice President of Sales for Bond International Software, Inc. Weinbach brings over 20 years of sales experience and an in-depth understanding of how to drive incremental revenue within sales organizations. In his new role at Bond, Weinbach will be responsible for creating and implementing overall sales operations strategies designed to help achieve the company's U.S. business objectives.
One of Weinbach's primary initiatives will be to further develop systems and processes to enable Bond's sales organization to meet its short and long-term objectives. Additionally, he will be responsible for sales enablement, sales forecasting and optimizing the customer sales experience. "I want to build on Bond's reputation of being a technology leader that is easy to do business with, where our customers can rely on staffing and recruiting software and services that help drive their own growth and profitability," said Weinbach.
Weinbach has led successful, high performance sales teams at ADP and other major companies in the human capital management arena, as well as in printing services and technology. Doug provides a wide range of perspective and best practices counsel across many aspects of a business' operations, with the objective of helping clients achieve their ultimate goals and the greatest possible bottom-line impact.
"Doug's extensive experience in sales operations made him a natural fit for this position," said Steve Taylor, Bond International Software Inc. president and CEO. "His understanding of creating, communicating and executing programs for revenue generation and sales effectiveness will help Bond scale its sales programs to meet the continued growth of the staffing and recruiting industry."
For more information on Bond International Software, Inc. and its recruiting and staffing software, please visit http://www.bond-us.com or call 800-318-4983.
About Bond International Software PLC (UK, AIM: BDI)
London stock-market listed Bond International Software has been a global provider of Recruitment, HR and Payroll software & services for 40 years.
Bond is one of the largest, and most established, global specialists in staffing software for recruitment agencies worldwide and is a rapidly growing provider of web-based e-recruitment and talent acquisition software to the corporate market. Bond also provides established HR and payroll outsourcing services and software directly to both the public and private sectors. For more information please visit http://www.bondinternationalsoftware.com.
Bond International Software, Inc. is the U.S. operating company for Bond, with headquarters in Atlanta, Georgia. Bond U.S., with more than 100 employees, supports nearly 600 customers and 20,000 users. For more information please visit http://www.bond-us.com.