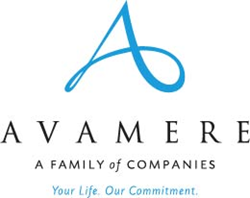 "The long-term vision of the Avamere Family of Companies is to continue to be a transformative leader for the entire continuum of post-acute care services." -- John Morgan, CEO
Wilsonville, OR (PRWEB) March 11, 2015
The Avamere Family of Companies, a privately owned group of post-acute care and senior living companies, today released the 2014 edition of its Annual Quality Report. According to the report, 2014 was another strong year for its skilled nursing overall five-star ratings, a quality ratings system reported by the Centers for Medicare & Medicaid Services. The report also highlights growth in its Home Health and Hospice division as well as how its rehabilitation division has taken a progressive approach in staying ahead of federal changes to reimbursement models.
"The long-term vision of the Avamere Family of Companies is to continue to be a transformative leader for the entire continuum of post-acute care services," says John Morgan, CEO. "Each year, we build upon the solid foundation we established in 1995 when our first skilled nursing and rehabilitation center opened its doors, and we are excited to continue this tradition."
It is uncommon for privately owned healthcare companies to release annual quality reports according to Lisa Sienkiewicz, VP of Sales and Marketing. "We feel it is paramount to provide as much transparency in what we do. Every day, thousands of patients, residents, and their families entrust us with their comfort and care. This report is a way for them to learn why they made the right choice in choosing the Avamere Family of Companies for their post-acute health care needs."
"Throughout 2014, our clinical and support staff continued to excel in key areas that place us ahead of our peers," says Morgan. "It is an honor to share the story of our employees' achievements throughout the year and their continued dedication for providing the patients, residents and families we serve with quality outcomes and great customer experience."
Click the link to read the report: http://www.avamere.com/wp-content/uploads/2015/03/Avamere-Family-of-Companies-2014-Quality-Report.pdf?pdf=2014-Quality-Report
About Avamere Family of Companies
The mission of the Avamere Family of Companies is to enhance the life of every person they serve. Founded in 1995 and based in Wilsonville, OR, the Avamere Family of Companies began as a single nursing facility in Hillsboro, Oregon. Today, the Avamere Family is comprised of 42 Independent Living, Assisted Living, and Skilled Nursing facilities and three ancillary healthcare companies that provide an array of services including contract inpatient and outpatient rehabilitation, home care, home health, and hospice. Visit http://www.avamere.com for more information.