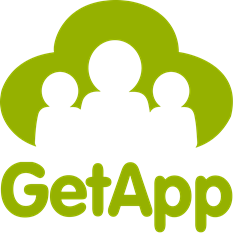 It's especially impressive when a company manages to maintain that high-growth sweet spot and end up on the Tech5 list two years in a row.
San Fransisco, CA (PRWEB) March 12, 2015
GetApp, the largest cloud-based business apps marketplace, has been selected as one of Europe's fastest growing tech startups by The Next Web, one of the world's largest business tech publications. In addition to being identified as one of the fastest growing tech startups in Europe, GetApp also features in the top 5 list for Spain, where their head office is located.
The Next Web created the "Tech5" competition to select and highlight Europe's most promising tech startups in six major European countries. The nominees were selected based on tangible data like the growth in revenue achieved between 2012 and 2015. The objective of this unique competition is to identify companies that will lead Europe to the next phase of the technology age.
GetApp is the leading independent marketplace for business apps and software, designed to help businesses discover, research, and get in touch with Software as a Service (SaaS) providers. GetApp has seen unprecedented growth in the last two years, with a year-on-year increase in revenues of up to 250% percent. The platform is quickly becoming the leading choice for companies to discover business apps, and has become a major lead generator for many of the top SaaS developers. GetApp operates mostly in the US.
This year is the second year in a row that GetApp has been featured in the Tech5 finalists list, making it one of only six startups that have featured more than once. Christophe Primault, co-founder and CEO of GetApp, says, "Being identified last year by The Next Web as one of Europe's fastest growing tech startups was an honor, but to be featured a second year is absolute validation that we can sustain our high growth rate."
Patrick de Laive, co-founder of The Next Web, reinforces this by saying, "Starting a company is one thing, but growing a sustainable and profitable business requires hard work. Those companies get my deepest respect and the Tech5 makes sure they get the attention they deserve. It's especially impressive when a company manages to maintain that high-growth sweet spot and end up on the Tech5 list two years in a row."