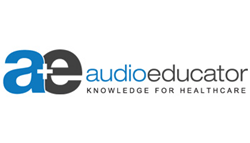 There has been a steady rise in reported Stark Law settlements as well as increased interest in self-disclosing possible violations of the law. ~ Wayne J.Miller
Durham, NC (PRWEB) March 16, 2015
In March 2014, Halifax Hospital Medical Center in Florida agreed to pay $85 million* to settle a lawsuit (United States et al. v. Halifax Hospital Medical Center et al., Case No. 6:09-cv-Orl-31TBS, Fla. Middle Dist) filed by one of its workers in 2009. According to court documents, it knowingly violated Stark Law by entering into certain arrangements with medical oncologists and neurosurgeons, resulting in the submission of false claims under the federal False Claims Act (FCA). The hospital deliberately violated the Law by executing contracts with six medical oncologists that provided an incentive bonus. These incentives inappropriately covered the value of prescription drugs and tests that the oncologists ordered and Halifax billed to Medicare.
This settlement raised many legal questions under the Stark Law and FCA that compensation cannot take into account the volume of referrals and that compensation must be within fair market value. There has been a steady rise in reported Stark law settlements as well as increased interest in self-disclosing possible violations of the law. The settlement has lead to a number of trial court rulings on key issues, such as the court's conclusion that a violation of the Stark Law can lead to FCA liability for claims covered by Medicaid. The Office of Inspector General (OIG) and Department of Justice (DOJ) are still pursuing high profile cases alleging Stark law violations despite the complexity of the law.
Medical compliance expert Wayne J. Miller— who is a founding partner of the Compliance Law Group, a law firm in Los Angeles focused on health care industry legal compliance for clients nationwide—will disclose the lessons to be learned from recent Stark Law Cases and Settlements in an informative LIVE audio session on Thursday, March 19, 2015 on behalf of AudioEducator. He will cover the following topics in the session:

Suggestion on compensation changes to avoid Halifax-level liability
Avoiding Stark liability from free meals and other perks
Learn how to "stop the bleeding" if self-referral violations are discovered
Important lessons learned from recent rulings and settlements
Top 5 types of deals that have high risk of scrutiny
Find out what can be done to avoid whistleblowers
When is self-disclosure appropriate, and what's the process?
For more information visit: http://www.audioeducator.com/multi-speciality-coding-training/stark-law-updates-03-19-2015.html
About AudioEducator
AudioEducator, the country's leading source of business-enhancing information, has been providing knowledge and training to healthcare professionals on trending industry topics for more than a decade. With an esteemed panel of industry experts, it helps professionals get information directly from the veterans and get their queries answered directly. AudioEducator specializes in audio conferences, training webinars, transcripts, DVDs on a wide array of healthcare topics like medical coding, billing, HIPAA compliance, food safety, rehab, pharma & biotech, and more.
For more information, check http://www.audioeducator.com/medical-coding-billing/multi-speciality-coding-training.html
We have enabled a special discount of 10%. Use coupon code SAVE10 to get your discount, Applicable on all purchases. For further query you can call our customer support as mention below.
Source: *http://www.justice.gov/opa/pr/florida-hospital-system-agrees-pay-government-85-million-settle-allegations-improper (Published March 11 2014)