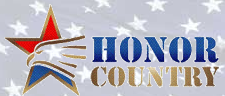 We will be working to become more civic and social conscious in 2015.
Cartersville, GA (PRWEB) March 16, 2015
Representatives with HonorCountry.com announced today that the company will participate in the 2015 Wings over North Georgia Air Show.
"Last year was a great success and we look forward to this year's show," said Terry Alters, owner and spokesperson for HonorCountry.com, an online retailer of US Military Insignia, gifts, and memorabilia geared toward US Military personnel and family members of military service personnel.
Wings over North Georgia Air Show is a two-day event being held October 3-4 at the Richard B. Russell Regional Airport in Rome, Ga.
The event showcases product from automotive, computer hardware and software, sporting goods, toys and games, railway, shipping and aviation products, and business services industries.
HonorCountry.com's product, according to Alters, consist of things that have a US Military insignia, emblem or slogan that can be placed on lapel pins, decals and stickers, vehicle license plates and frames, posters, T-shirts, polo shirts, jackets, caps, hats, key chains, lanyards and more.
As to what makes HonorCountry.com different from everything else on the market, Alters said, "We will be working to become more civic and social conscious in 2015."
The company will begin to include military surplus and tactical gear later this year, Alters said.
For more information, please visit: http://www.HonorCountry.com
About Honor Country
Founded upon the principles of outstanding quality, superior customer service and competitive prices, HonorCountry.com is the Internet's premier retailer of military insignia, gifts and memorabilia.
Our military store features thousands of Army, Air Force, Coast Guard, Marines, Navy and Police & Fire Rescue items including hats, apparel, license plates, patches, pins, ribbons and flags.
Contact Details:
Terry Alters
HonorCountry.com
15 Oxford Drive
Cartersville, Georgia 30120
Phone: 877-289-4496
Source: MOONSHADOW Merchandising
###