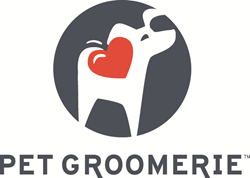 "Pet Groomerie is proud to celebrate the five-year milestone of the opening of our Jupiter salon, and we are thrilled to have a family of loyal customers who understand the importance of regular grooming and maintenance for their dogs." - Tim Vogel
Jupiter, Florida (PRWEB) March 17, 2015
Pet Groomerie, an innovative leader in the dog care industry, today announced the fifth anniversary of its Jupiter location. This summer will mark the company's 10th year in business. In 2010, the Jupiter location took Pet Groomerie from a strictly mobile business to one that offers more options for its customers including the salon in Chasewood Plaza. Pet Groomerie expanded to West Palm Beach later the same year and is planning to open a third location in Boynton Beach this summer.
"Pet Groomerie is proud to celebrate the five-year milestone of the opening of our Jupiter salon, and we are thrilled to have a family of loyal customers who understand the importance of regular grooming and maintenance for their dogs," said Tim Vogel, Pet Groomerie CEO. "I'm proud that our Jupiter salon has become an important resource for local dog owners. We take very seriously our responsibility to protect and enhance the well-being of Jupiter's dogs."
In 2013, Tim Vogel launched a new brand called Scenthound, which currently operates within Pet Groomerie. Scenthound focuses on educating owners about the importance of regular care and maintenance in the overall health and wellbeing of their dogs. Scenthound is shifting the dog care industry from the traditional grooming model into a preventive care concept that addresses the essential maintenance needs of dogs including nail trimming, ear cleaning, teeth brushing and caring for their skin and coat.
Scenthound services provide a fast, convenient, and affordable solution that focuses on the core areas of maintenance. "With this new brand, we are really redefining dog care which is not just about good looks, but about essential maintenance for overall health," said Tim Vogel, Pet Groomerie CEO.
Pet Groomerie's commitment to dog care extends beyond its salons to active roles in annual local charity events such as Paws in the Park, Scenthound's Dog Care Awareness Day, and Walk for the Animals.
"Our mission is to make essential care and monthly maintenance the new normal. We hope to inspire owners to reciprocate their dogs' unconditional love and trust by taking the best possible care of their furry family member," said Vogel.