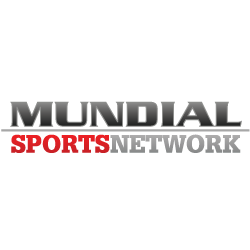 New York, NY (PRWEB) March 17, 2015
Mundial Sports Network, the leading Latino digital sports network in the United States, announced today it will provide original content in English on both its owned websites, FutbolMundial.com and BeisbolMundial.com. The new content will also appear on the network's Facebook and Twitter pages.
Mundial recently completed an agreement with Major League Soccer's newest franchise, NYCFC, to provide original coverage of the team's inaugural season focused on the area's Hispanic fans. That is in addition to full league MLS coverage in English focusing on the league's 20th season.
Mundial will also add daily coverage to the Best Fight of the 21st Century, Manny Pacquiao versus Floyd Mayweather coming on May 2 from Las Vegas. Mundial will bring its special perspective to the fight in Spanish and English. Fans will be able to hit Boxeo tab on the FutbolMundial.com home page to reach the special Boxeo Mundial coverage.
"This is a natural expansion for Fútbol Mundial to our Latino fans. Our longtime followers and new millennial fans demand the content Mundial brings them in both Spanish and English", said Felix Sención, CEO and Founder of Mundial Sports Network. "Adding access to coverage of the MLS, NYCFC and the Pacquaio-Mayweather fight to the Fútbol Mundial site only increases our service to our fans."
Fútbol Mundial has over 1.25 million followers on Facebook. Mundial Sports Network also has U.S. Hispanic's largest mobile network of sports sites. Founded in 1999 by entrepreneur Felix Sención, Mundial Sports Network is #1 in reaching US Hispanic sports fans online by comScore.
For more information about Mundial Sports Network, Visit http://MundialSportsNetwork.com or contact Sara Rose Haley/Alejandra Chaparro at (212) 213-1400.
Visit: http://www.futbolmundial.com/
Visit: Lo mejor del Boxeo ahora en futbolmundial.com
http://www.futbolmundial.com/2015/03/16/video-introduccion-boxeo-mundial/