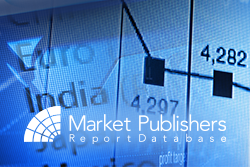 London,UK (PRWEB) March 18, 2015
Potassium sulphate (also called sulphate of potash (SOP)) can be produced both from primary sources such as salt mixtures obtained from brines, and secondary sources including the Mannheim process, sulphate salts reaction, and the Ochoa process; the latter is expected to become one of the lowest-cost methods globally. Currently, around 70% of the world's potassium sulphate is produced from secondary sources. SDIC Xinjiang Luobupo Potash Co., Ltd., Tessenderlo Group and K+S KALI GmbH dominate potassium sulphate production. SDIC harvests sulphate of potash from natural brine deposits in China.
Geography-wise, APAC is currently the largest potassium sulphate producer, making up over 50% of the total SOP supply. The region is also the dominant SOP consumer, whose share of global demand is anticipated to increase in the years to come.
In-demand market research report "Potassium Sulphate (SOP): 2015 World Market Outlook and Forecast up to 2019" elaborated by Merchant Research & Consulting Ltd is now available at mcgroup.co.uk.
Report Details:
Title: Potassium Sulphate (SOP): 2015 World Market Outlook and Forecast up to 2019
Date: January, 2015
Pages: 150
Price: US$ 4,500.00
http://mcgroup.co.uk/researches/potassium-sulphate
The report provides authoritative information on the global potassium sulphate market, examining its current situation across major geographies and historical background. The study sheds light on SOP's properties and usages, manufacturing processes. It discusses key market trends, discloses data on capacities (broken down by region, country, and manufacturers and their capacities by plant); production (globally and by region and country), potassium sulphate consumption worldwide and across various countries, global and regional foreign trade dynamics. For each country, the research publication gives details about the total installed capacity, production and consumption, key producers and suppliers, exports and imports, and prices. An in-depth analysis of the market constraints and drivers, challenges and opportunities is provided. The study reviews the leading companies active in the global SOP market. Furthermore, major feedstock markets and end-user sectors are examined, as well as detailed forecasts to 2019 for SOP capacity and production, consumption and prices are available.
Metachem, Tessenderlo Group, Sociedad Quimica y Minera de Chile – (SQM), Yara, Compass Minerals, SDIC Xinjiang Luobupo Potash Co., Ltd., K+S KALI GmbH, Great Salt Lake Minerals Company, Jordan Abyad Fertilizers and Chemicals Co. P.S.C., Achinsk Alumina Refinery (RUSAL), Migao Corporation, and more.
Report Highlights:

Accurate and unprejudiced analysis of the SOP marketplace.
Comprehensive examination of market across key geographies along with a deep overview of the major trends impacting the sector.
Granular assessment of the competitive landscape including thorough descriptions of the leading SOP market players.
Extensive worldwide potassium sulphate market forecasts through to 2019.
Unparalleled data on the SOP production, capacities, demand, consumption, foreign trade, prices.
Review of feedstock markets and end-user sectors.
Essential information on the latest developments and key projects.
More in-demand reports by the publisher can be found at Merchant Research & Consulting page.