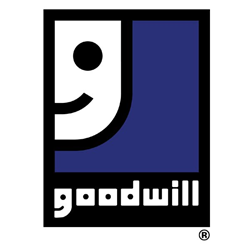 "There is no better feeling than knowing that your fresh start is helping someone else receive the training they need to succeed in the workplace, and build a new beginning too."
Rockville, MD (PRWEB) March 19, 2015
With a particularly cold and snowy winter nearing an end, millions of people are gearing up for the annual de-hibernation ritual known as spring cleaning. This year, Goodwill is encouraging people to remember the power of donations when planning their annual spring cleaning. This time of year offers the opportunity to de-clutter homes, give bygone belongings a fresh start, and help individuals in need of work find a fresh start too. By donating clothing and household goods to Goodwill, consumers can ensure their used items get diverted from landfills, and help fund job training and placement programs.
Through its social enterprise model, Goodwill uses the revenues from its retail stores to fund programs for job seekers, including youth, seniors, veterans and military families, people with disabilities, and others with specialized needs. In 2013 alone, Goodwill helped more than 9.8 million people train for careers in diverse sectors such as banking, technology and health care, just to name a few, and provided support services to help them land jobs and excel in their careers.
"At Goodwill, we fully understand the power of a fresh start for your home, your life and community," said Jim Gibbons, president and CEO of Goodwill Industries International. "There is no better feeling than knowing that your fresh start is helping someone else receive the training they need to succeed in the workplace, and build a new beginning too."
That is why Goodwill is asking its friends and neighbors to donate when they finish spring cleaning. Through the revenue generated from the sale of donations, a person actively seeking work can get a fresh start through assistance in writing résumés, job interview practice and access to job leads with leading employers.
"Spring cleaning provides a great opportunity to give your stuff a fresh start by donating and best of all, to give someone else a fresh start at finding a new job," said Lorie Marrero, best-selling author of The Clutter Diet and contributing editor to Woman's Day Magazine. "Cleaning out your closets and donating impacts a person's life, the planet and the community."
To see exactly how much of a difference donations can make, visit http://www.goodwill.org and calculate their impact on people in the community. Then visit http://locator.goodwill.org to find the donation site nearest you.
About Goodwill Industries International
Goodwill Industries International is a network of 165 community-based agencies in the United States and Canada with a presence in 14 other countries. Goodwill is one of America's top 20 most inspiring companies (Forbes, 2014). Goodwill agencies are innovative and sustainable social enterprises that fund job placement programs and other community-based services by selling donated clothing and household items in more than 3,000 stores and online at shopgoodwill.com®. Local Goodwill agencies also build revenue and create jobs by contracting with businesses and government to provide a wide range of commercial services, including packaging and assembly, food services preparation, and document imaging and shredding. In 2013, more than 9.8 million people in the United States and Canada benefited from Goodwill's career services. To learn more, visit goodwill.org.
To find a Goodwill location near you, use the online locator at Goodwill.org or call (800) GOODWILL. Follow us on Twitter: @GoodwillIntl and @GoodwillCapHill, and find us on Facebook: GoodwillIntl.
Contact
Charlene Sarmiento
Public Relations Program Manager
Goodwill Industries International
(240) 333-5590
charlene.sarmiento(at)goodwill(dot)org