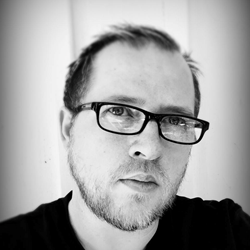 We are very proud and excited to take this next step on our journey
Austin, Texas (PRWEB) March 19, 2015
Certification Game announced today that they will be offering a free trial of its first course, the Support Center Analyst course. Certification Game will demonstrate their eLearning course for the first time on the expo floor at the *HDI 2015 Conference & Expo, a global conference for the technical service and support industry.
The free trial will be available to anyone who signs up for a preview of the Support Center Analyst course. Participants will be able to experience and participate in the first section of the course. The first section will contain three modules: the actual content of the course, a game that will reinforce the content and a practice quiz at the end to check for comprehension.
"Having architected this course in collaboration with the team, it's become near and dear to my heart. It'll be great to see our ideas come to fruition and show the public what Certification Game can bring to the market," said Kyle Chamber, director of learning development. "We're excited to show off how the Support Center Analyst course can help frontline support analysts to not only pass the HDI Support Center Analyst certification exam, but also to be better at their jobs."
Anyone interested can request access to the free trial. Additional features and functionality will be available in the fully licensed version for those who purchase it. Certification Game is offering a pre-sale opportunity for the fully licensed version that lasts until April 1, 2015.
About Certification Game, Inc.
Certification Game is an Austin, Texas based company that is focused on building online training courses to prepare learners for professional certifications. The concept of the company is 'Serious Learning, Not So Boring,' with a focus on building certification courses that will help the learner qualify for a new job, promotion, or a professional certification. Uniquely, Certification Game courses incorporate game mechanics in order to make learning more fun and engaging for the participant. The founders, Ron Muns and Cole Leslie, come from the IT service management and green energy fields respectively.
*HDI is a registered trademark of UBM, LLC. HDI is a part of UBM Tech, a division of UBM, LLC.